Why do people all around the world enjoy drinking whiskey? Let's rephrase that question: what's NOT to love about whiskey? This drink that commands a lot of distinct flavors once you taste it, but you don't just drink whiskey for the flavor: you drink for the journey.
Starting from the classic wheat, toffee, caramel, and earthy tones, a lot of modern distilleries have applied new and interesting twists on the whiskeys of today. Lovers of traditional whiskeys and craft whiskeys alike have more options for whiskeys to enjoy.
Whiskey will always be timeless. It doesn't matter their country of origin or who drinks them -- no matter the food pairing or occasion, whiskey will always fit in.
Attend our upcoming whiskey event and get a discount on regular ticket prices! Use code DWF! Click below!

Enjoy your favorite whiskey on your own or with friends! Social Scene presents the top ten most in-demand whiskeys throughout the world.
That Boutique-y Whisky Company, Unit 1, Ton Business Park, 2-8 Morley Road, Tonbridge, Kent, TN9 1RA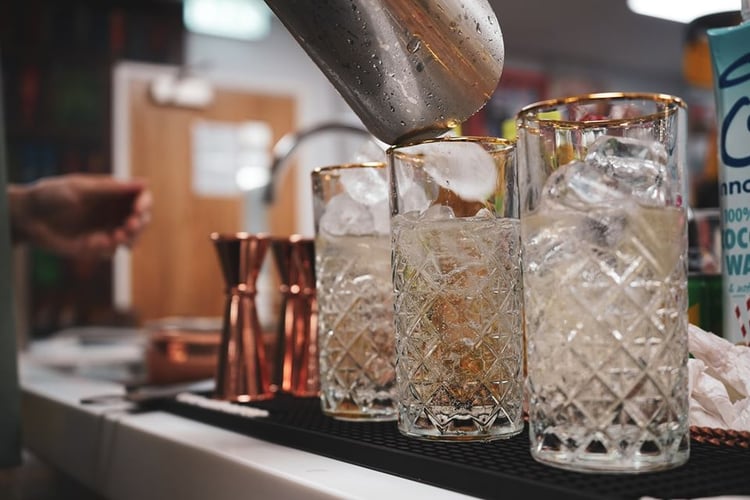 Taste it and see what Japanese whiskey is really capable of (Photo from That Boutique-y Whisky Company's Facebook page)
Alt Text - That_Boutique-y_Whisky_Company_Japanese_Blended_Whisky_#1_21_Year_Old_Tonbridge
The 21-year-old Japanese Blended Whisky #1 is here to impress. Japanese whiskey as a whole has been soaring in popularity all over the world. Given that this whiskey has an impressive age, it will definitely leave a mark on those who try it.
The brand itself is quite eye-catching despite its simple style. This whiskey has a rubbed brass color and starts off with a nose of familiar Japanese notes such as sandalwood, continuing with gentle ginger root as well as Muscovado sugar hints. Somewhere in the middle, you'll begin to recognize golden syrup, coconut flakes, and even honey-glazed ham flavors. The nose ends with a whiff of milk chocolate and almonds.
The palate includes gentle wafts of tobacco, vanilla, and dark chocolate, plus nutmeg, cardamom, and black pepper. The age is noticeable when you sip the whiskey and discover multiple layers of cola cubes, hazelnuts, and raisins with a bit of smoke.
Archie Rose Distilling Co., 85 Dunning Avenue, Rosebery, New South Wales 2018, Australia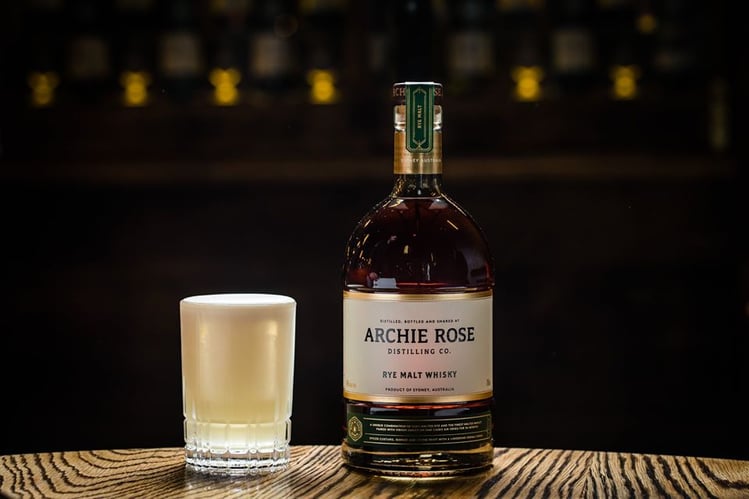 A rye whiskey to be enjoyed with good company and served just the way you like it (Photo from Archie Rose Distilling Co.'s Facebook page)
Alt Text - Archie_Rose_Distilling_Co_.Rye_Malt_Whisky_New_South_Wales
The Rye Malt Whisky from Archie Rose Distilling Co. is one unique whiskey. It's sourced selectively from rare malted rye paired with virgin American oak casks air-dried for 36 months and then matured.
It's an aromatic spirit with notes of ginger, spiced custard, baked apple pie, and stone fruit. A hint of fresh herbal finish also lingers on the palate. This whiskey has a distinctive taste and has won countless awards, including the World's Best Rye Whisky at the World Whisky Masters in London.
Glenfiddich, The Balvenie, and Kininvie in Speyside, Scotland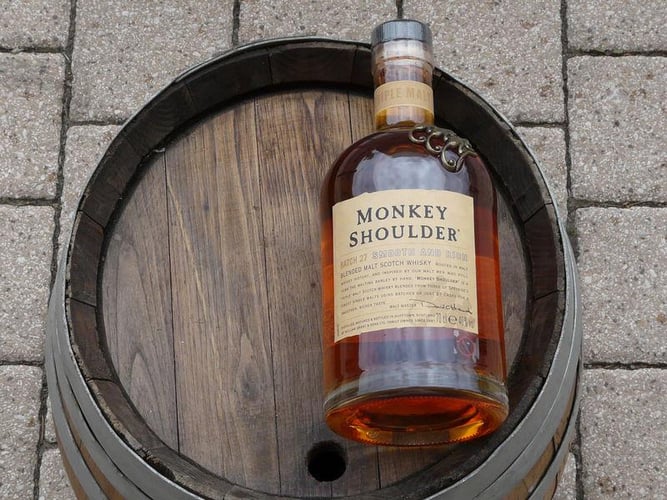 A no-grain whiskey with a playful attitude that's here to impress (Photo from Monkey Shoulder's Facebook page)
Alt Text - Monkey_Shoulder_Blended_Malt_Scotch_Scotland
Monkey Shoulder's Blended Malt Scotch is a blend of Speyside single malt scotch whiskeys. You can immediately taste the consistency and rich, vibrant flavor that comes with this perfect blend.
This scotch whiskey offers you mellow vanilla and fruit aromas ideal for cocktails and mixed drinks. It's aged in former bourbon casks, lending the scotch a smooth vanilla flavor. Expect a lot of barley with this drink.
Drink it neat, on the rocks, or even with a splash of water: it's all-around delectable. It has orange and vanilla hints plus a bit of spiciness to give it just the right kick.
The "Old Bushmills" Distillery, 2 Distillery Rd, Bushmills BT57 8XH, United Kingdom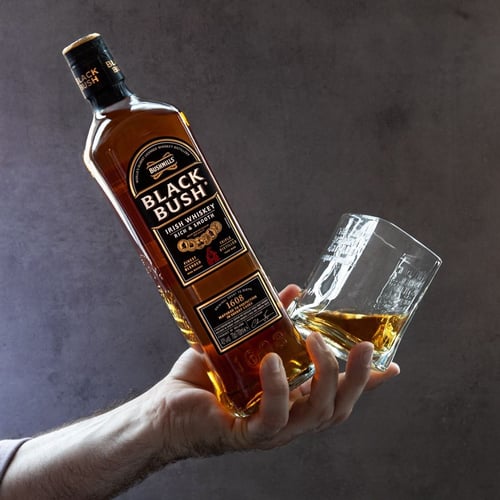 An icon of Ireland (Photo from Bushmills Irish Whiskey's Facebook page)
Alt Text - Bushmills_Black_Bush_Whiskey_Northern_Ireland
Bushmills' Black Bush Whiskey blends together a large amount of malt whiskey with a lighter grain whiskey, then uses former Oloroso Sherry and bourbon casks to mature the blend.
When it comes to Irish whiskey, nothing can beat what Black Bush offers. Expect rich and fruity notes plus a deep and intense character. The whiskey is well-balanced and smooth and can be enjoyed on the rocks, neat, or with cocktails. Be ready for its mature character with rich, ripe dark black fruit on the nose. The palate is very sophisticated and takes you on a sweet, nutty, chocolatey adventure. Its finish is long, sweet and with a hint of licorice.
The GlenDronach Distillery, Forgue By Huntly AB54 6DB, United Kingdom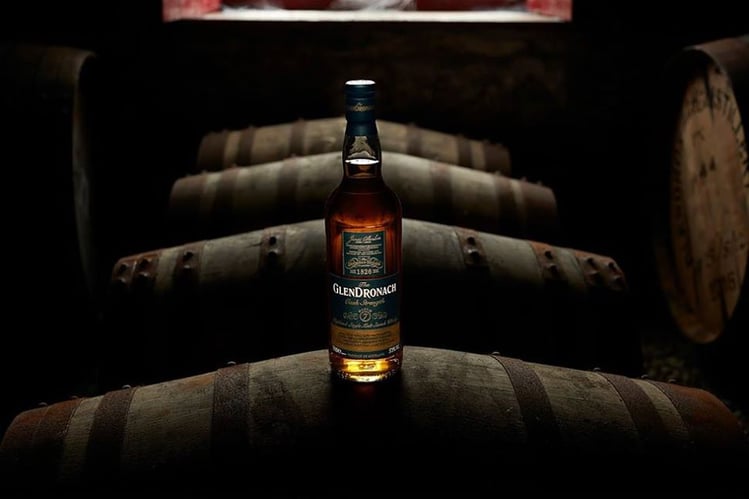 A double gold award winner in the 2018 San Francisco World Spirits Competition (Photo from The GlenDronach's Facebook page)
Alt Text - GlenDronach_Distillery_15_Year_Old_Revival_Whiskey_United_Kindom
The 15-Year-Old Revival from GlenDronach Distillery ceased production back in 2015, but it's made a comeback and is now one of the core range whiskeys of the distillery.
This whiskey stays true to the signature style of the distillery. It's aged in the classic style of Spanish Sherry Cask, both in Oloroso and Pedro Ximénez Sherry Casks. Matured for 15 years, it delivers a dark fruity flavor with rich chocolate as well as manuka honey. The single malt whiskey gives you a sweet, spicy, and dark fruity nose. Expect a palate of honey, spice, and oak with an herbal and bitter dark chocolate finish.
Sign up for future whiskey events and get access to our event discounts! Click below.
The Glenmorangie Distillery Co., A9, Tain IV19 1PZ, United Kingdom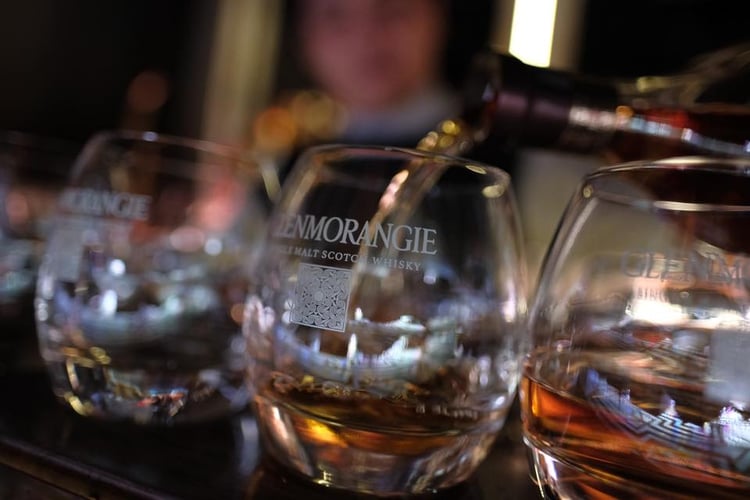 Explore tastes of dark mint chocolate, walnuts, and hints of orange (Photo from Glenmorangie Distillery Co.'s Facebook page)
Alt Text - Glenmorangie_Distillery_The_Quinta_Ruban_14_Years_Old_Tain
The Quinta Ruban 14-Year-Old is a single malt scotch whiskey from The Glenmorangie Distillery Co. This silky spirit has a velvety depth to offer, drawing from its aging in ruby port and bourbon casks.
Glenmorangie whiskeys are known for their smooth finish, and the Quinta Ruban adds a bold chocolate flavor and fruity notes to the usual smoothness of the brand. Enjoy it non-chill-filtered to get more of the aroma and a deeper taste of the whiskey.
The Glenfiddich Distillery, Dufftown, Banffshire AB55 4DH, United Kingdom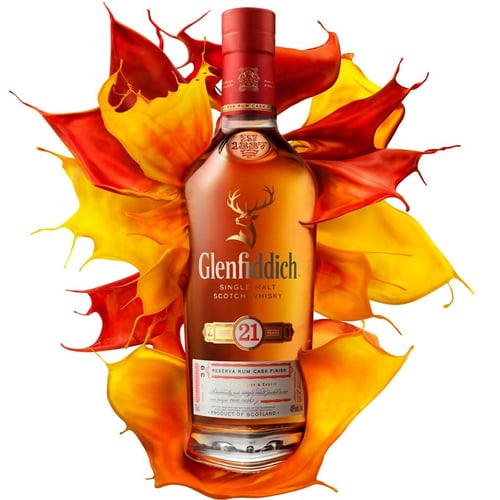 Full of earthy flavors and a classic mature aroma (Photo from Glenfiddich's Facebook page)
Alt Text - Glenfiddich_Distillery_21_Year_Old_Single_Malt_Whiskey_Scotlandj19.
Old Pulteney Distillery, KW1 5 Wick, Highland, United Kingdom
The "unashamedly excellent" quality spirit from Old Pulteney (Photo from Old Pulteney Distillery's Facebook page)
Alt Text - Old_Pulteney_Distillery_12_Year_Old_Single_Malt_Scotch_Whiskey_Scotland
The 12-Year-Old Single Malt Scotch from Old Pulteney Distillery was released in 2019. It's aged in bourbon casks, and you can still taste the bourbon sweetness that balances the coastal salinity in the whiskey.
The nose gives you tastes of a vanilla tablet, honeycomb, oatcakes, and sawdust oakiness. The palate has a mint and chocolate peanut flavor with citrus peels, white pepper, and maritime elements. The finish offers you lemon, brine and toffee hints.
Ardbeg Distillery Ltd., Port Ellen - Kennacraig, Ardbeg Distillery, Isle of Islay PA42 7EA, United Kingdom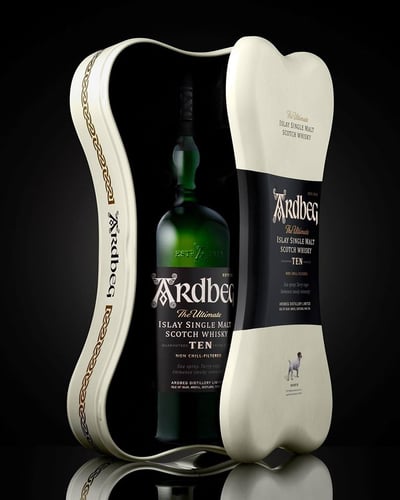 Whiskey connoisseurs say it's as "close to perfection as makes no difference" (Photo from Ardbeg's Facebook page)
Alt Text - Islay_Single_Malt_Scotch_Whiskey_Ardbeg_Islay
Islay Single Malt Scotch Whiskey holds the untamed spirit of Islay and is appreciated all over the world. Its smoky flavor is a product of the meticulous distilling process of Ardbeg's Distillery. Having operated on the small island of Islay for more than 200 years, they know how to use their lush soil, large supply of peat, and soft water to their advantage.
Expect an explosion of peat flavors, brine infused with ripe bananas, smooth buttermilk, and currants. The palate gives you a smoky taste with toasted marshmallows and warm creamy cappuccino. The taste then lingers with tarry smoke, licorice root, and dry espresso hints. The finish is long, smoky and nutty with traces of fresh pear and soft barley.
Attend our upcoming whiskey event and get a discount on regular ticket prices! Use code DWF! Click below!

Isle of Arran Distillery, Lochranza, Isle of Arran KA27 8HJ, United Kingdom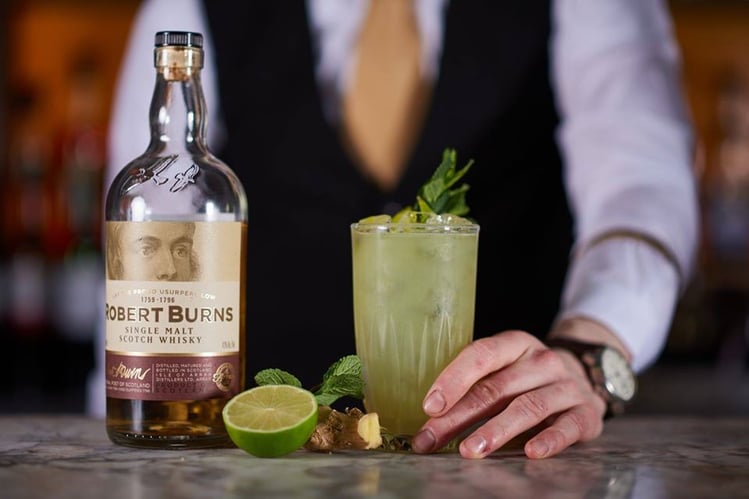 Best for easy drinking before or during a meal (Photo from Arran Whisky's Facebook page)
Alt Text - Arran_Robert_Burns_Single_Malt_Scotch_Whisky_Scotland
The Robert Burns Single Malt Scotch Whisky from the Isle of Arran Distillery is a tribute to Robert Burns, Scotland's national poet. The whiskey itself is endorsed by the Robert Burns Federation.
You'll be greeted with a sweet and creamy aroma plus notes of honey, along with tastes of toffee-glazed pecans with fresh summer fruits, apples, and citrus sweetness. It's a very versatile drink that can be enjoyed neat, on the rocks, or when you just want a long drink.
About Social Scene
Social Scene creates a social "scene": an environment to connect people, build relationships and create memories through online campaigns and on-premise social events. Our focus is on providing exposure to our partnering brands, venues, and clients to connect with a great social audience through experiential marketing.
Social Scene builds brand awareness for partnering venues and brands, connecting them with a targeted audience to build relationships and create memories. Visit BeSocialScene.com for the most up to date events and to partner on an upcoming experience.
Want to build a live or online experience around your company's brand or venue? Email connect@besocialscene.com or send a message directly at BeSocialScene.com. Be Social. Be Seen.
References:
https://www.thespiritsbusiness.com/2019/08/top-10-award-winning-world-whiskies/
https://www.mensjournal.com/food-drink/the-50-best-whiskeys-in-the-world-w211382/
https://www.whiskysuggest.com/top-10-list/top-10-whiskies-of-2019/
https://www.shortlist.com/lists/best-whiskeys-from-around-the-world-400052
https://www.townandcountrymag.com/leisure/drinks/g26065217/scotch-whiskey-brands/
Grechelle Magbanua
Professional Content Writer
Social Scene