Faugh a Ballagh, or "Clear the Way."
This is Talnua Distillery's motto as they pave the way to bringing distinct whiskey flavors and characters to America.
Talnua Distillery, as well as the attached tasting room, are dedicated to bringing you the classic old-world style of American expressions. What makes this distillery stand out from the rest? For one, it's North America's one and only single pot still distillery incorporating the traditional recipe.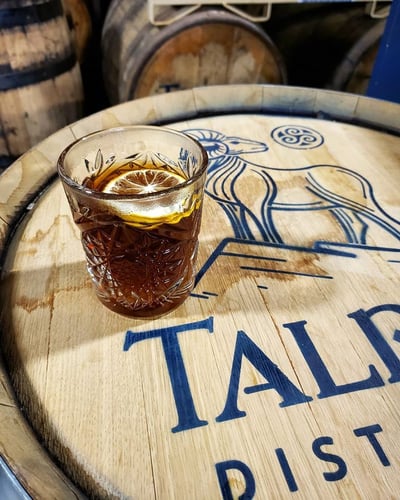 Talnua distillery aims to produce exceptional spirits
(Photo from Talnua Distillery & Tasting Room's Facebook page)
Alt Text - Talnua_Distillery_Colorado
A bighorn ram standing on Colorado's Front Range flatirons is found on the distillery's seal. Behind it is the triskele moon, representing the Irish-Gaelic origins of the brand. The name "talnua" comes from "talamh" and "nua", Irish-Gaelic words which mean "land" and "new," respectively. This is a brand that wants to tell their story, share their passion, and honor tradition.
Attend our upcoming whiskey event and get a discount on regular ticket prices! Use code DWF! Click below!

A Love Affair With Single Pot Still Whiskey
Couple Meagan and Patrick Miller have a family history deeply rooted in Irish ancestry. While watching the 2011 World Cup Match between Ireland and the USA, they decided to enjoy some whiskey. The Galway pub's bartender was keen on having them taste the first single pot still whiskey released in decades.
As they enjoyed the drink, the bartender shared interesting notes about the whiskey's history. This was when the couple fell in love with single pot still whiskey. It wasn't long before they decided to bring this unique style to America.

Why It's the First Single Pot Still Distillery in America
Talnua Distillery first opened its doors in Arvada Colorado in March 2019, though the project itself began early in July 2017 through the efforts of Meagan and Patrick Miller. The distillery has been hailed as the first American whiskey distillery to follow the Irish single pot still regulations.
These regulations require 30% unmalted barley and 30% malted barley at minimum, along with wort separation for its fermentation. The distillation should be in 100% copper pot stills. Talnua Distillery follows these rules religiously.

All their expressions are made to honor Gaelic-Irish tradition
(Photo from Talnua Distillery & Tasting Room's Facebook page)
Alt Text - Talnua_Distillery_&_Tastng_Room_Colorado
This technique has long been a rarity, but with Talnua Distillery, the style is being resurrected. Currently, the distillery has 128 whiskey barrels aging. The distillery plans on having special whiskey releases every St. Patrick's Day in celebration.


Talnua Distillery Expressions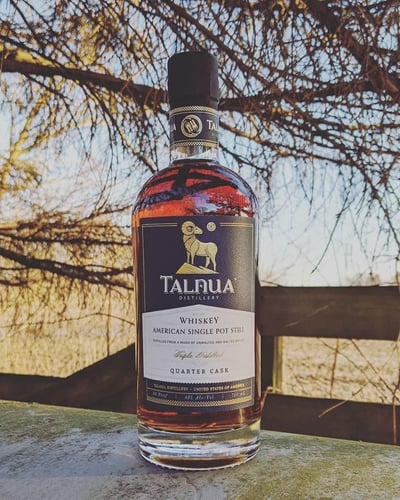 The first-ever estate-produced whiskey of its kind outside Ireland
(Photo from Talnua Distillery & Tasting Room's Facebook page)
Alt Text - Quarter_Cask_Whiskey_Talnua_Distillery_Colorado
The Talnua Quarter Cask Whiskey is an American single pot still whiskey aged in quarter casks. It comes in a clear copper or amber color. With a mash bill of 100% unmalted and malted barley, it's triple-distilled in copper pot stills.
The flavor dances with spicy oak flavors thanks to the quarter casks. The barley mash also gives you sweet, grassy and malty hints, with a lingering finish of spicy grains.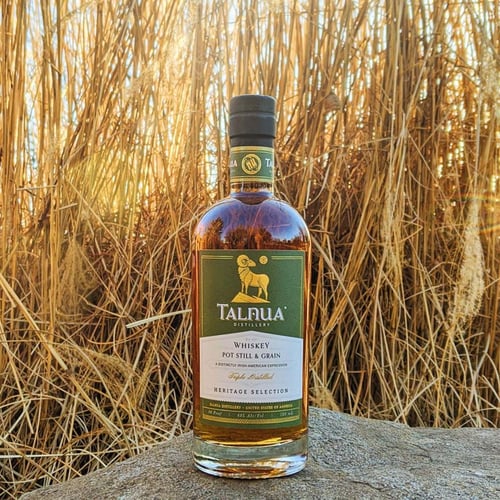 An expression honoring the blending pot still and grain whiskey tradition in Ireland
(Photo from Talnua Distillery & Tasting Room's Facebook page)
Alt Text - Heritage_Selection_Whiskey_Talnua_Distillery_Colorado
The Talnua Heritage Selection Whiskey is a blend of pot still and grain whiskey. This light whiskey is easy to drink, with subtle notes of grain whiskey that complement the pot still's spicy and dark flavors. This is a very balanced whiskey perfect for those looking for light drinks.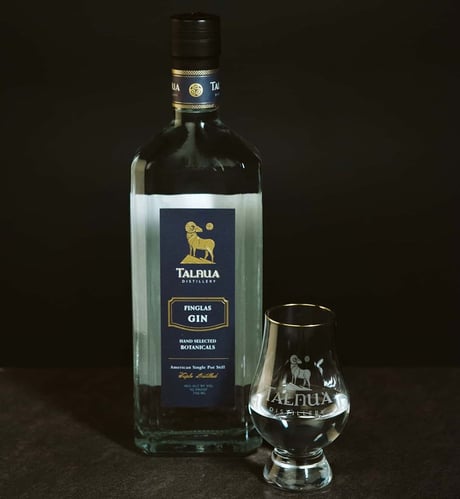 It's not your usual G&T ingredient
(Photo from Talnua Distillery & Tasting Room's Facebook page)
Alt Text - Finglas_Gin_Talnua_Distillery_Colorado
The Talnua Finglas Gin is made using a single pot still. The mash bill is of malted and unmalted barley which is then triple distilled using the traditional genever style. This gives the gin a bright, citrusy, and cereal-sweet flavor.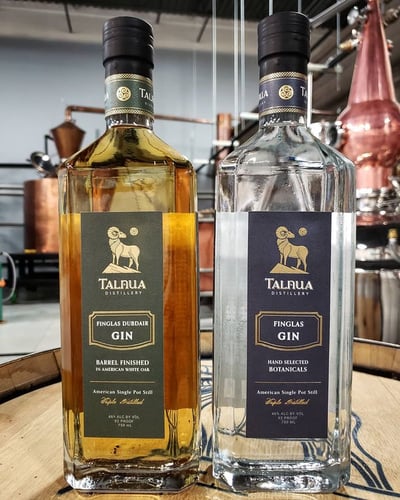 One of the distillery's unique products
(Photo from Talnua Distillery & Tasting Room's Facebook page)
Alt Text - Finglas_Dubdair_Barrel_Finished_Gin_Talnua_Distillery_Colorado
The Talnua Finglas Dubdair Barrel Finished Gin is an American single pot still gin. It's finished in American white oak barrels, providing a complex character of oak and barley sweetness. A full-bodied drink that unites hints of herbals and botanicals, it can be enjoyed neat, on the rocks, or in a Mule of Martinez cocktail.


Talnua Distillery: Bringing Something New to the Table
Unique styles of whiskey and even gin; this is what Talnua brings to North America. The traditional Gaelic distilling methods they use ensures the whiskeys are authentic and flavorful. You can also find hand-selected Irish whiskeys, gins, and oak gins available at the distillery.
Where to Buy Links
Total Beverage, LLC /Thornton/Westminster, Denver, CO

About Social Scene
Social Scene creates a social "scene": an environment to connect people, build relationships and create memories through online campaigns and on-premise social events. Our focus is on providing exposure to our partnering brands, venues, and clients to connect with a great social audience through experiential marketing.
Social Scene builds brand awareness for partnering venues and brands, connecting them with a targeted audience to build relationships and create memories. Visit BeSocialScene.com for the most up to date events and to partner on an upcoming experience.
Want to build a live or online experience around your company's brand or venue? Email connect@besocialscene.com or send a message directly at BeSocialScene.com. Be Social. Be Seen.


References:
https://www.colorado.com/distilleries/talnua-distillery-and-tasting-room
https://303magazine.com/2019/03/talnua-distillery/
https://milehighbourbon.com/2019/11/24/talnua-distillery-quarter-cask-carrowdair/
https://visitarvada.org/what-to-do/bars-and-nightlife/talnua-distillery/
Grechelle Magbanua
Professional Content Writer
Social Scene