A favorite of the locals, Acre Distilling is a popular cocktail bar and distillery located in Hell's Half Acre in historic downtown Fort Worth, Texas. What makes this place so special is not only its geographical location but also its status as one of the Top 9 Distillery Tasting Rooms In America according to Vinepair.com.
The distillery offers high-quality single malt whiskies, small-batch bourbons, vodkas, gins, and other spirits. You can also enjoy classic and craft cocktails, plus good food! The Acre Texas Single Malt Whisky recently won the Silver Medal at the 2019 World Spirits Competition San Francisco and is definitely one of the drinks you should try out at Acre Distilling.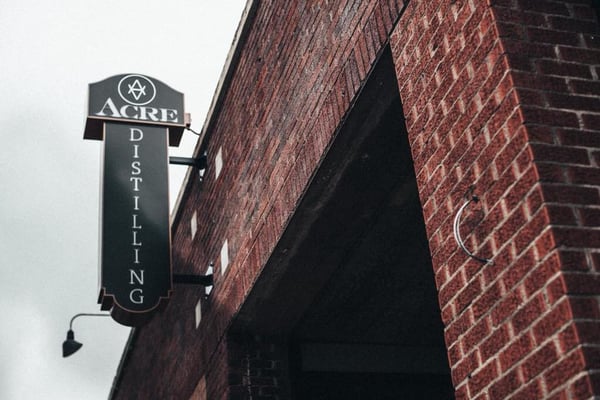 Visit Acre Distilling in downtown Fort Worth! (Photo from Acre Distilling's Facebook page)
Alt Text - Acre_Distilling_Fort_Worth_Texas
Proudly representing Texas, Acre Distilling carries the Texan spirit in all of their brands. The small-batch libations they produce are always premium quality, so expect unique bottles and flavors that will keep you coming back.
Attend our upcoming whiskey event and get a discount on regular ticket prices! Use code DWF! Click below!

A Place Where Spirits Are Made With Passion
Acre Distilling began operating in December 2015 right in the heart of the Old West's sin and vice: the Hell's Half Acre. The distillery set out to add the rebellious and revolutionary characteristics of the Texan spirit into their products, including their bourbon, whisky, vodka, gin, rum, liqueurs, and cordials.
The distillery uses only quality ingredients that are sourced locally. The brands are produced by passionate and knowledgeable people with a keen eye for details. This has led Acre Distilling to become one of the most nationally acclaimed and award-winning distilleries in the US.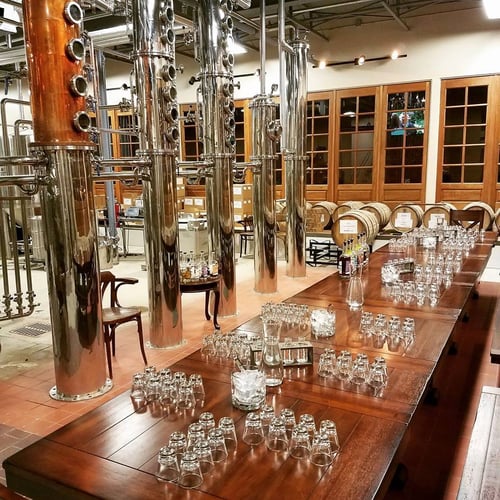 Come enjoy tours and tastings at Acre Distilling (Photo from Acre Distilling's Facebook page)
Alt Text - Tours_And_Tasting_Acre_Distilling_Fort_Worth_Texas
Guests are welcome to taste and purchase products from the distillery at their tours and tasting events. The Hell's Half Acre Bar located upstairs serves mixed drinks and craft cocktails made with exclusive spirits from the distillery. You can also rent the space for public and private events, plus access the retail store where bottles and merchandise are available.

Sharing the Texan Spirit With the World
One of Acre Distilling's goals is to allow everyone to appreciate one-of-a-kind Texas spirits. Among the products you should look out for are their whiskies, proudly made from Texan ingredients. With support from TexMalt and Amarillo, Vega, and Lubbock farmers, the distillery has kept up with producing brands at the highest quality.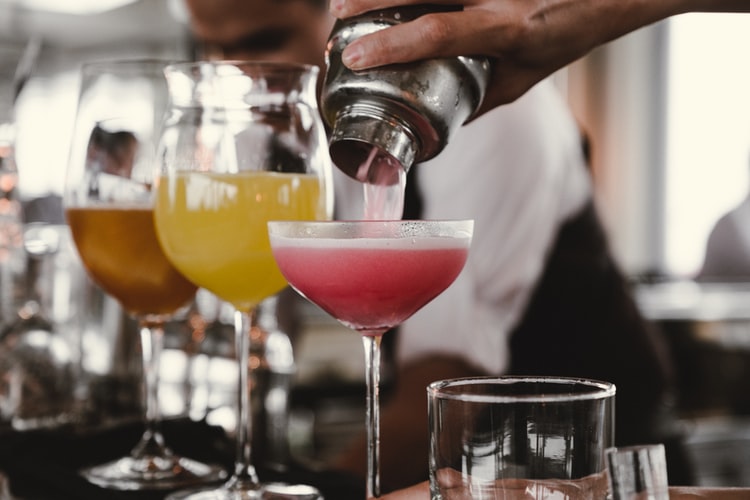 Try specialty drinks and learn about new whiskey brands! (Photo from Helena Yankovska via unsplash.com)
Alt Text - Whiskey_Tasting_Festival
Social Scene is here to let more people into the world of true Texan spirits through our events at WhiskeyTastingFestivals.com. Experience, enjoy and learn more about the many different spirits and brands. Not only do you get to taste the products, but you also get to meet and connect with other people.
We believe in creating connections through wonderful-tasting spirits from places like Acre Distilling. It's time to check out something new and open your palate to the various colorful flavors of whiskies made from pure Texas ingredients.
Acre Distilling: Providing the Market With Great Texas Whiskies
1. Texas Single Malt Whiskey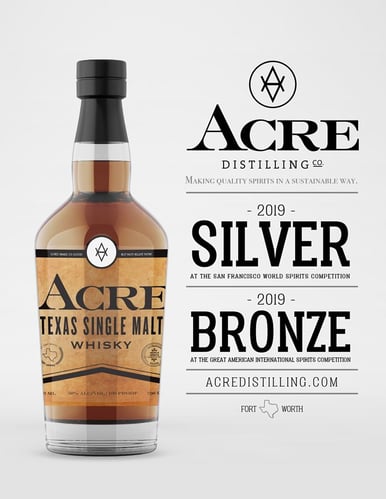 One hundred percent Texan whisky! (Photo from Acre Distilling's Facebook page)
Alt Text - Texas_Single_Malt_Whiskey_Acre_Distilling
The Texas Single Malt Whiskey is 100 proof fine single malt whisky made from barley milled and malted right in Fort Worth. The processed two-row barley is then sent to Acre Distilling to be mashed. After fermentation and distillation, it is aged in charred American White Oak Barrels. This whisky won a bronze medal from the 2019 Great American International Spirits Competition.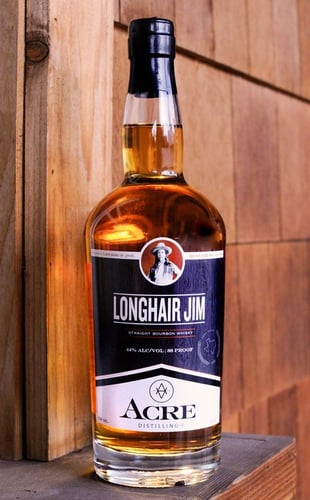 Bold but smooth with an unforgettable taste (Photo from Acre Distilling's Facebook page)
Alt Text - Longhair_Jim_Straight_Bourbon_Whiskey_Acre_Distilling
The Longhair Jim Straight Bourbon Whiskey is 88 proof and made from a mash of corn, rye, and malted barley, then aged in new oak barrels. This is a smooth and straight whiskey with a bold flavor and a powerful taste; enjoy it smoother with water or ice added.
Carrying the Texan Spirit Into the Future
Acre Distilling is about more than just producing spirits and garnering recognition throughout the US. They love what they do and they cherish where they come from. Their hard work stems from their pride as Texans and their desire to share their homegrown flavors with others. Make sure to check out Acre Distilling and their unique bottles!

Where to Buy
Acre Distilling Tours And Tasting Events
NORTH TEXAS
Lakewood Medallion Discount Liquor, Dallas, TX
Fossil Creek Liquor, Lewisville, TX
Fossil Creek Liquor-Lake Dallas, TX
Shellman's Fine Wine & Spirits, Highland Village, TX
Hall's Grocery, Colleyville, TX
Imperial Ale & Spirits, Denton, TX
Bear Creek Spirits & Wine, Colleyville, TX
EAST TEXAS
Total Wine and More, Houston, TX
Total Wine and More, Richmond, TX
Dylan's Liquor, The Woodlands, TX
Whiskey Charlie's Liquor, College Station, TX



About Social Scene
Social Scene creates a social "scene": an environment to connect people, build relationships and create memories through online campaigns and on-premise social events. Our focus is on providing exposure to our partnering brands, venues, and clients to connect with a great social audience through experiential marketing.
Social Scene builds brand awareness for partnering venues and brands, connecting them with a targeted audience to build relationships and create memories. Visit BeSocialScene.com for the most up to date events and to partner on an upcoming experience.
Want to build a live or online experience around your company's brand or venue? Email connect@besocialscene.com or send a message directly at BeSocialScene.com. Be Social. Be Seen.
References:
https://www.acredistilling.com/
https://www.acredistilling.com/whisky--bourbon.html
https://web.facebook.com/AcreDistilling?_rdc=1&_rdr
https://www.acredistilling.com/hells-half-acre-heritage.html
https://www.fortworth.com/listings/acre-distilling-and-coffee-co/7545/
https://www.manta.com/c/mhsjpfd/acre-distilling-company-llc


Grechelle Magbanua
Professional Content Writer
Social Scene