Making impressive craft spirits and having fun with it: this is how Axe And the Oak Distillery operates. Founded in 2013 by five friends with a passion for the outdoors, live music, and good whiskey, the distillery offers local Colorado craft spirits in Colorado Springs and beyond.
Production has been increasing for the distillery and they're attracting whiskey and cocktail-lovers from all over. Not only that, the distillery also has a number of outstanding awards under its belt, including a gold medal for the Pikes Peak Hill Shine at the Breckenridge Craft Spirits Festival and medals at the San Francisco World Spirits Competition and the Denver International Spirits Competition.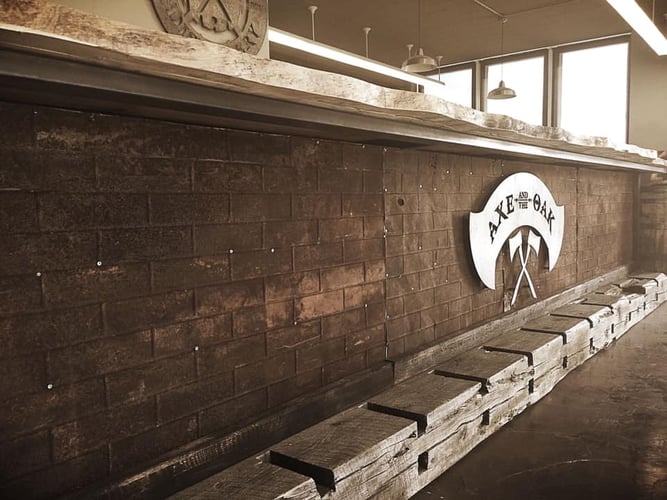 (Photo from Axe and the Oak Distillery's Facebook page)
Alt Text - _Axe_And_The_Oak_Distillery
No wonder that the distillery is loved by many. It thrives through the sense of community prevalent throughout the distillery and Whiskey House. Guests aren't just treated like customers, they're welcomed as family and friends coming together to enjoy good drinks and a good time.

Coffee Paved The Way To Whiskey
Jason Jackson, one of the distillery's co-founders, began his distilling journey with coffee. It was his love for distillation that led him to venture into craft whiskey. This was when he partnered with Casey Ross, another of Axe and the Oak's co-founders. Without any prior distilling experience, the friends worked hard to establish Axe And the Oak Distillery and make it into what it is now.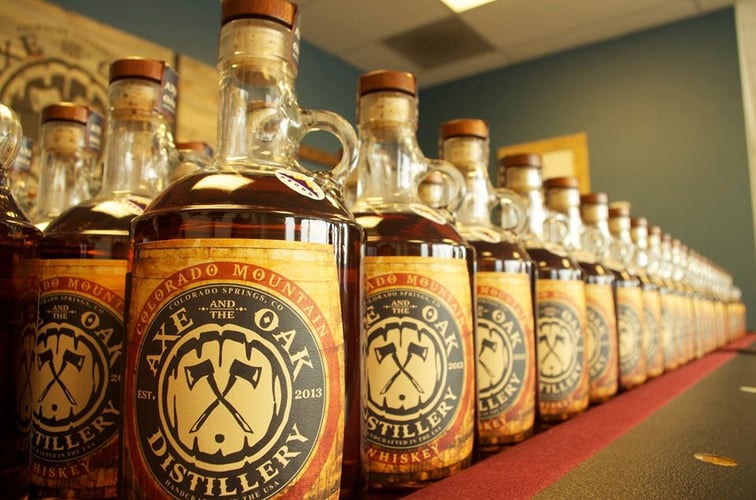 Axe And the Oak Distillery is serving you local Colorado Whiskey
(Photo from Axe and the Oak Distillery's Facebook page)
Alt Text - Axe_And_The_Oak_Distillery_Colorado
Today, the Axe and the Oak Whiskey House crew has grown considerably to include David George (head distiller), Lauren Reece (Marketing Director), Ian Dedrickson (Head Bartender), Jeremiah Neill (Floor Manager), Autumn Shields (Server), Karen Robards (Server Apprentice), and Tim Chapman and Zach Sherwood (Bartenders).
Attend our upcoming whiskey event and get a discount on regular ticket prices! Use code DWF! Click below!

Be Part Of Axe and the Oak Distillery's Warm Community
Being able to create and produce excellent whiskey is an achievement in itself. But what truly makes Axe and the Oak special is how they share their craft with people! The distillery's ultimate goal is to connect everyone through their love of tasteful (and tasty) spirits.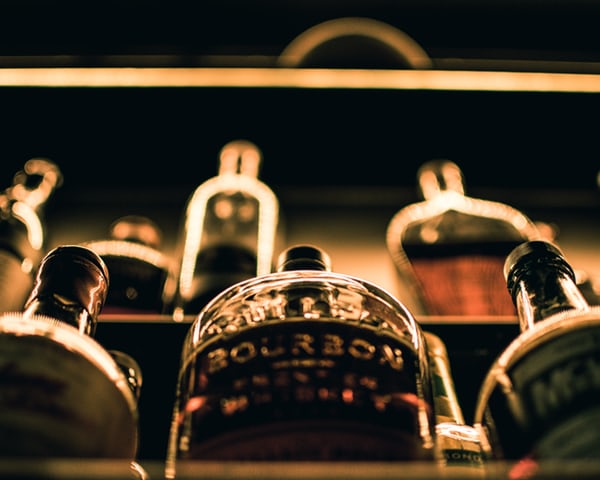 Have a great time with great people and great drinks!
(Photo from Brett Jackson via unsplash.com)
Alt Text - Whiskey_Tasting_Events
Since Social Scene believes that connection with like-minded people is important, we don't hesitate to share Axe and the Oak Distillery's products with our audience. Through our events at WhiskeyTastingFestivals.com, we help bring people together to bond over their love of craft spirits.
We're excited to help people get together to taste what Axe and the Oak Distillery has to offer. Join us in sampling, tasting, and even purchasing all your favorite bottles from the distillery. It's even more fun to do so as you meet new people, share stories, and have a great time!


Pours From Axe and the Oak Distillery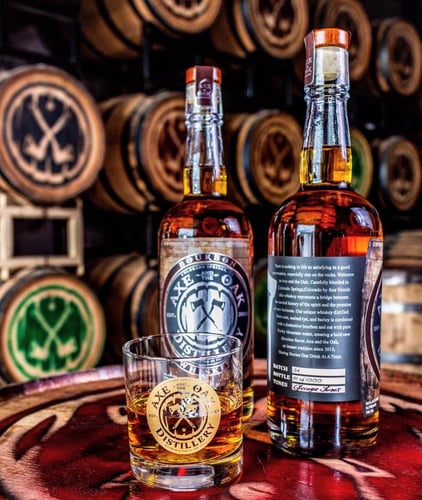 A wonderful blend of local malted grains, perfect to the last sip (Photo from Axe and the Oak Distillery's Facebook page)
Alt Text - Colorado_Mountain_Bourbon_Whiskey_Proof_92_Axe_And_The_Oak_Distillery
The Colorado Mountain Bourbon Whiskey (Proof 92) is the flagship craft spirit of Axe and the Oak Distillery. It's aged in American White Oak barrels and offers a vanilla and butterscotch aroma. Its flavor consists of subtle pepper notes with a lingering finish of caramel.
Colorado Mountain Incline Rye Whiskey (Proof 98)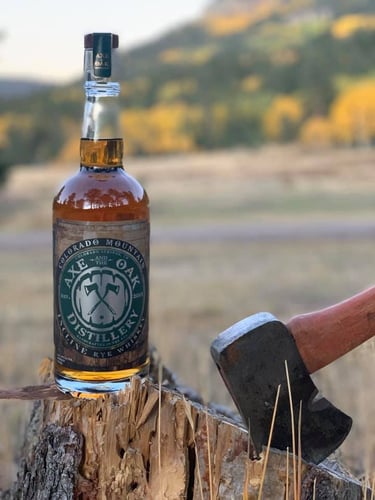 Try out the Incline for a totally different whiskey experience (Photo from Axe and the Oak Distillery's Facebook page)
Alt Text - Colorado_Mountain_Incline_Rye_Whiskey_Proof_98_Axe_And_The_Oak_Distillery
You could say that the Colorado Mountain Incline Rye Whiskey (Proof 98) has the opposite mash build of the Bourbon Whiskey. Although they're aged in the same barrels, this drink produces a nose of clove with flavors of rich butterscotch, caramel, black pepper, and cinnamon hints.
Pikes Peak Hill Shine (Proof 104)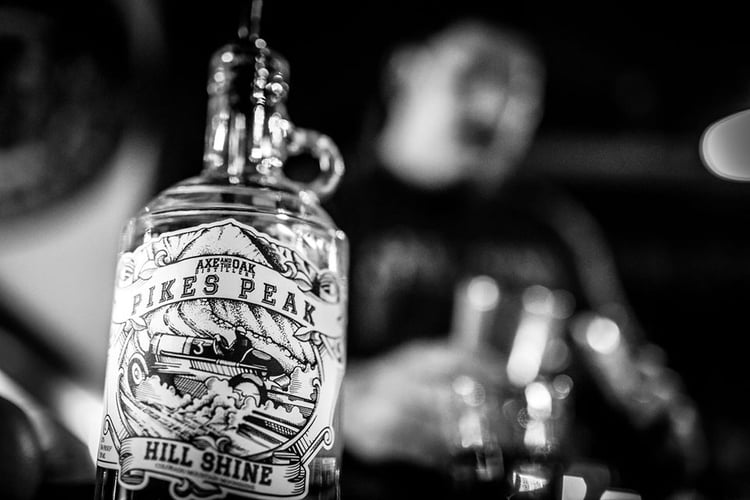 A combination of deliciously blended grains you have to taste to believe! (Photo from Axe and the Oak Distillery's Facebook page)
Alt Text - Pikes_Peak_Hill_Shine_Proof_104_Axe_And_The_Oak_Distillery
The un-aged whiskey Pikes Peak Hill Shine (Proof 104) brings you a celebration of aromas, including citrus and marshmallow. You can also taste the corn, apricot, pepper, and caramel flavors when indulging in the drink.

Growth and Opportunities Ahead!
With how Axe and the Oak Distillery continues to grow and expand, the future is sure to be bright. They're looking for more spaces to operate and planning to establish out-of-state markets. You definitely need to keep this distillery on your radar! Who knows? They might just bring out more of your favorite craft spirits soon!
Where To Buy
Axe And The Oak shipping locations
Argonaut Wine & Liquor, Denver, CO
1844 Fine Liquors, Brenham, TX
The Whisk(e)y, Fort Collins, CO


About Social Scene
Social Scene creates a social "scene": an environment to connect people, build relationships and create memories through online campaigns and on-premise social events. Our focus is on providing exposure to our partnering brands, venues, and clients to connect with a great social audience through experiential marketing.
Social Scene builds brand awareness for partnering venues and brands, connecting them with a targeted audience to build relationships and create memories. Visit BeSocialScene.com for the most up to date events and to partner on an upcoming experience.
Want to build a live or online experience around your company's brand or venue? Email connect@besocialscene.com or send a message directly at BeSocialScene.com. Be Social. Be Seen.


References:
https://www.axeandtheoak.com/story
https://companyweek.com/company-profile/axe-and-the-oak-distillery
https://www.csindy.com/coloradosprings/axe-and-the-oak-whiskey-house-elevates-its-whiskey-over-underwhelming-food/Content?oid=4156635
https://web.facebook.com/pg/axeandtheoak/photos/?ref=page_internal


Grechelle Magbanua
Professional Content Writer
Social Scene