There have been plenty of interesting establishments popping up around Fort Worth over the past few years. Since the city continues to attract a bustling and lively crowd, it's no surprise that many businesses have set up camp. One of the best is a distillery specializing in small-batch spirits, Blackland Distilling Fort Worth.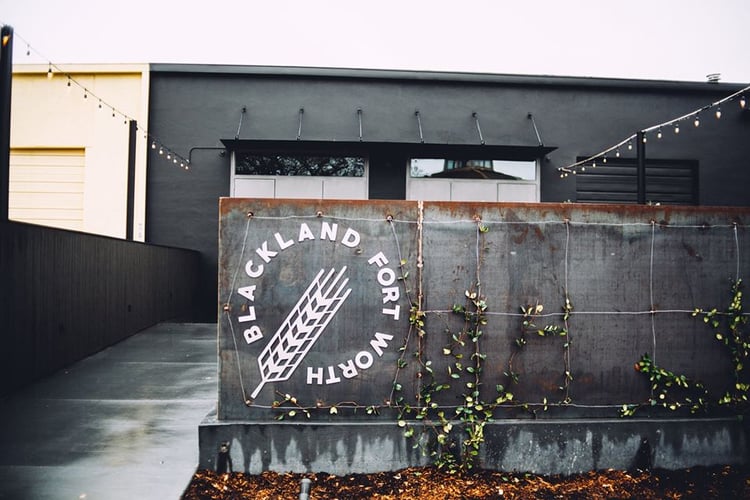 Blackland Fort Worth Distillery promotes locally-sourced spirits (Photo from Blackland Distillery's Facebook page)
Alt Text - Blackland_Distilling_Fort_Worth
Blackland is best known for their selections of bourbon, rye whiskey, vodka, and gin. What sets Blackland Distilling apart from other distilleries? How they put new life into every bottle they produce.
Rather than stick to the classics, the distillery makes an extra special effort to use high-end hardware including stainless-steel mash tuns and computerized pot and column stills. They have also partnered with the Fort Worth-based TexMalt to continue building and innovating.
Remastering Spirits To Create Works Of Modern Art
A graduate of the Culinary School of Fort Worth and local attorney, Markus Kypreos founded Blackland Distilling. He is also a certified sommelier with a love for food and the finer things in life. It was his relentless outlook that breathed inspiration and life into the distillery in 2019.
With him is head distiller Ezra Cox, with 20 years of experience under his belt, and bar manager Jeremy Olivier, who has 10 years of experience in wine, beer, and spirits operations management. Together, they make up the formidable team of Blackland Distilling.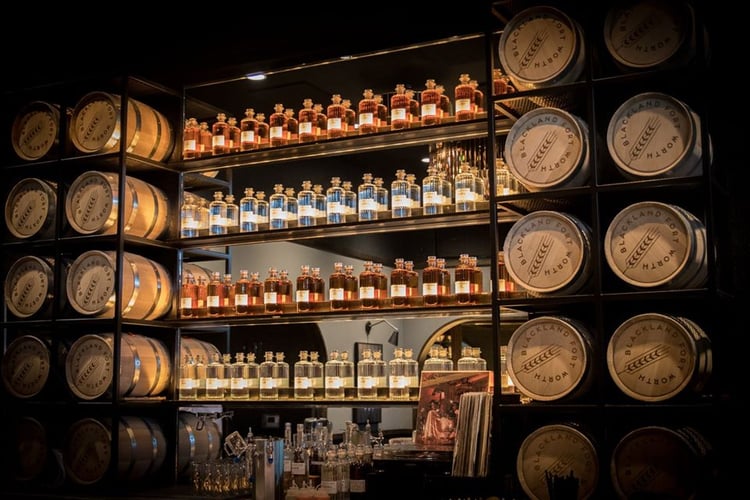 Blackland Distillery's tasting room (Photo from Blackland Distillery's Facebook page)
Alt Text - Tasting_Room_Blackland_Distilling_Fort_Worth
After months of research, the distillery is able to use its high-end hardware to their advantage. This means experimenting with more flavors as well as easy replication, which makes recipe-creation more exciting. There is no doubt that customers are always on the lookout for Blackland Distilling's modern creativity.
Attend our upcoming whiskey event and get a discount on regular ticket prices! Use code DWF! Click below!

Blackland Distilling: A Revolution For The U.S. Spirits Industry
Rather than relying on Old World techniques, Blackland Distilling sees the distillery's modern production as a nod to the classics. With attention still paid to the knowledge passed down by classic processes, they aim to redefine production in order to create new varieties of bourbon, rye, and more.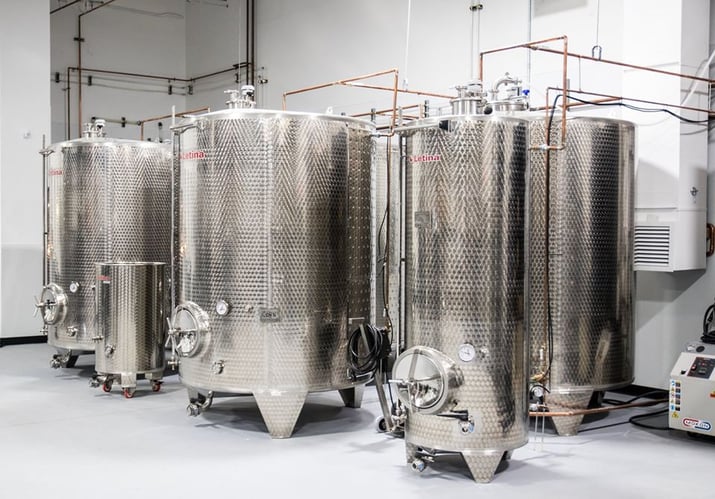 A technology-driven distillery (Photo from Blackland Distillery's Facebook page)
Alt Text - High_End_Hardware_Blackland_Distilling_Fort_Worth
Social Scene believes that being creative and modern without forgetting what the past has taught you is key to success. Fine spirits production is artistic work, and we are more than happy to give you access to the revolutionary spirits of Blackland Distilling. Our events at WhiskeyTastingFestivals.com feature Blackland spirits to taste and purchase while enjoying the company of others.
What better way to celebrate modern fine spirits than savoring it with newfound friends and acquaintances? Distilleries like Blackland Fort Worth are committed to keeping the spirit industry thriving, and we hope to bring the products of their hard work closer to you.
Founded From Unique Texas Grain: Blackland Distillery's Spirits
1. Blackland's Small Batch Bourbon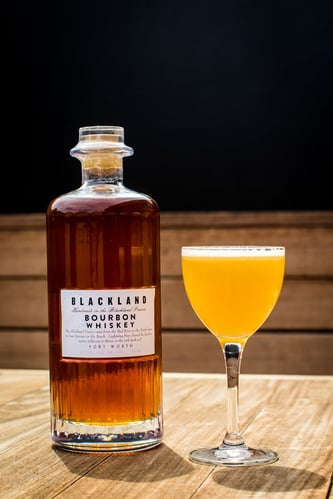 Very rich and creamy, this is a bourbon to remember (Photo from Blackland Distillery's Facebook page)
Alt Text - Blackland's_Small_Batch_Bourbon_Blackland_Distilling_Fort_Worth
Blackland's Small Batch Bourbon was created to pay respects to the legacy of American bourbon. It's a very distinct whiskey that's hard to forget, with a blend of corn, barley, and wheat giving you a classic bourbon finish.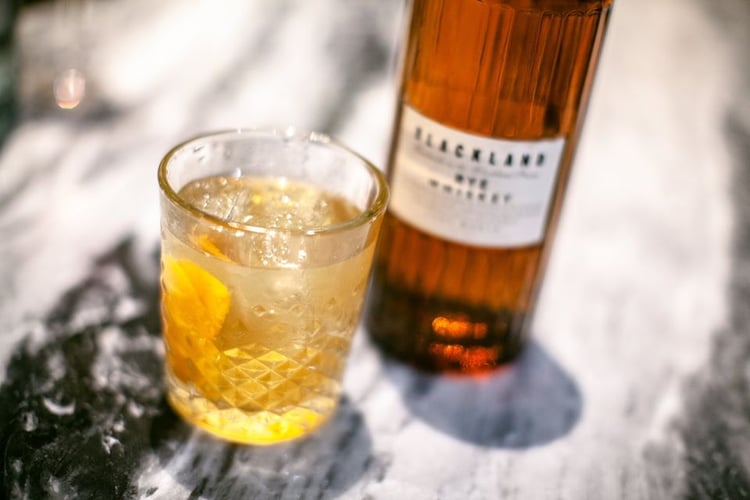 An intricate whiskey that will have you coming back for more (Photo from Blackland Distillery's Facebook page)
Alt Text - Blackland's_Local_Texan_Rye_Whiskey_Blackland_Distilling_Fort_Worth
If you're looking for warm and spicy flavors, then Blackland's Local Texan Rye Whiskey is perfect for you. This feisty drink highlights the natural pleasant taste of grain, and its full body satisfies not only the tastebuds but also the soul.




Where the Past And Future Are Combined
Blackland Distilling is uniting the past and the future to create something amazing. With their continued passion and time-tested techniques, expect plenty of excellent spirits from this Fort Worth distillery in the years ahead.
There is no other way but forward, and Blackland Distilling wants to take you along for the ride. Brace yourselves for clean and vibrant new flavors from their selection of small-batch spirits readily available for you to indulge.
Where To Buy
Blackland Distilling Fort Worth
Blackland Distilling Fort Worth Tasting Room
Total Wine & More, Dallas Park Lane, Dallas, TX
Total Wine & More, Lewisville, TX
Total Wine & More, Arlington, TX
Total Wine & More, Alliance, TX
Spec's Wines Spirits and Finer Foods



About Social Scene
Social Scene creates a social "scene": an environment to connect people, build relationships and create memories through online campaigns and on-premise social events. Our focus is on providing exposure to our partnering brands, venues, and clients to connect with a great social audience through experiential marketing.
Social Scene builds brand awareness for partnering venues and brands, connecting them with a targeted audience to build relationships and create memories. Visit BeSocialScene.com for the most up to date events and to partner on an upcoming experience.
Want to build a live or online experience around your company's brand or venue? Email connect@besocialscene.com or send a message directly at BeSocialScene.com. Be Social. Be Seen.
References:
https://blacklandfw.com/products
https://www.fwweekly.com/2019/01/16/blackland-distillery-arrives/
https://www.star-telegram.com/entertainment/article225246370.html
https://web.facebook.com/blacklanddistillery/?_rdc=1&_rdr
Grechelle Magbanua
Professional Content Writer
Social Scene