In this day and age, there are plenty of wonderful distilleries to visit in Texas. One of the oldest and best, rich with history and vigor, is Gulf Coast Distillers. They're one of the largest Houston-area distilleries and make up part of a larger coffee production facility.
Does the name CADECO Industries ring a bell? Gulf Coast and CADECO both originated from the same founder, Carlos de Aldecoa Fernandez.
Rather than sticking to the familiar coffee industry, the company chose to branch out. Gulf Coast Distilleries made the jump from coffee to spirits -- quite a journey! How did it all begin?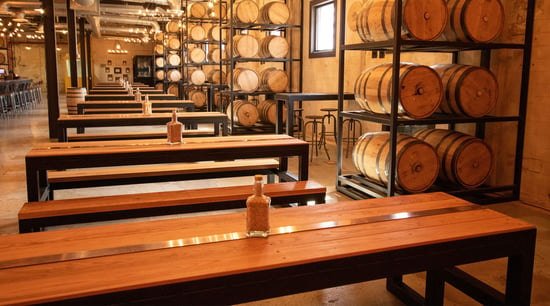 The interior of Gulf Coast Distillers (Photo from Gulf Coast Distillers' Facebook Page)
Alt Text - Gulf_Coast_Distillers_Texas
Attend our upcoming whiskey event and get a discount on regular ticket prices! Use code DWF! Click below!

From Spain To Houston: It's A Coffee Affair!
It all goes back to Madrid, Spain. Carlos de Aldecoa Fernandez, the grandfather of Carlos de Aldecoa Bueno, started a coffee business in 1920. Eventually, the company relocated to Veracruz, Mexico, where they began providing decaffeination processes, setting up coffee farms, and venturing into retailing and roasting.
Between the 1930s and 1980s, the company moved from Mexico to Houston, Texas, establishing Eximius Coffee LLC in 1997. Eximius was founded by Carlos de Aldecoa Pereda with his son, Carlos de Aldecoa Bueno. CADECO Industries started operating in 1998 in Uncle Ben's Rice Manufacturing Plant. They successfully transformed the rice plant into a world-class coffee processing facility.
When Did The Distillery Begin Producing Spirits?
Gulf Coast Distillers took its initial form with the Distilled Spirits Idea (2014/2015). The next year, the distillery acquired two pot stills, mash tun, and fermenters. With help from Dave Pickerell, mash bills and distillation processes were developed.
And thus, the distillation began!
Between 2018 and today, they have produced more than 1,000 barrels and opened their tasting room, Ben's Den, for tours!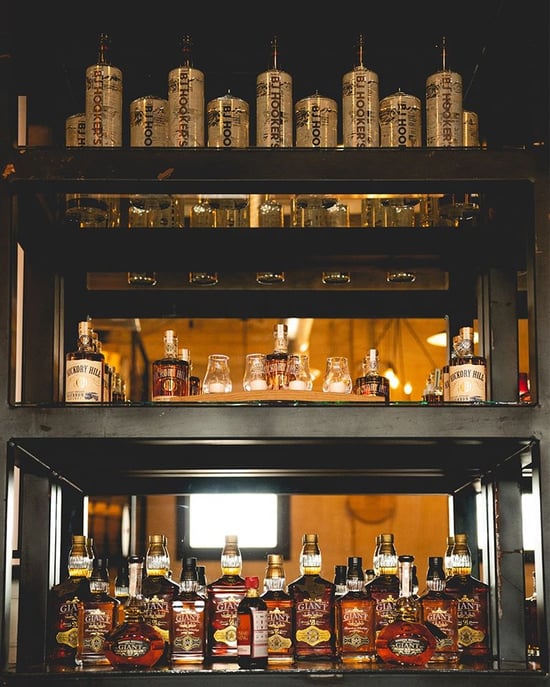 Bottles available at Ben's Den Tasting Room (Photo from Ben's Den's Facebook)
Alt Text - Ben's_Den_Gulf_Coast_Distillers_Texas
Sampling And Purchasing of Gulf Coast Distillers' Spirits
Thinking about joining a tour? Gulf Coast Distillers will have your favorite aged and clear spirits for tasting and purchase, with some bottles exclusive to their newly-opened tasting room.
What if you want to try the products first or sample the various pouring brands?
Easy! Social Scene is showcasing various spirits from the distillery that you can taste and purchase. Join us at WhiskeyTastingFestivals.com to spread the good news and savor the best of what Gulf Coast Distillers has to offer!
Look Forward To Tasting These Giant Whiskeys!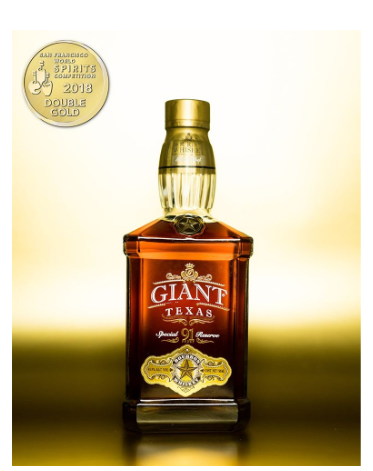 It's 100% mashed, distilled, and aged from Texas corn right in Texas (Photo from Giant Texas Bourbon's Facebook Page)
Alt Text - Giant_91_Proof_Bourbon_Whiskey_Gulf_Coast_Distillers_Texas
The Giant Texas Bourbon Whiskey 91 Proof is sure to impress. This smooth drink brings distinct flavors of wood with vanilla and caramel notes. Not to mention its Double Gold win at the 2018 San Francisco World Spirits Competition.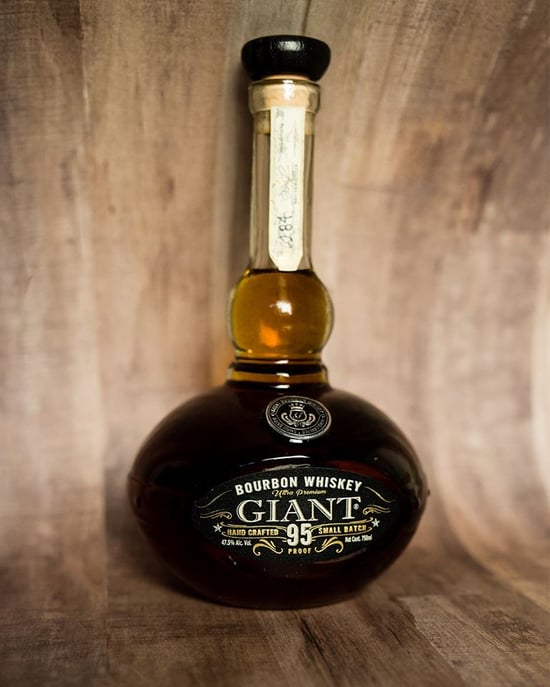 A Giant Texas Bourbon offering rye, clove, and caramel notes (Photo from Giant Texas Bourbon's Facebook Page)
Alt Text - Giant_95_Proof_Bourbon_Whiskey_Gulf_Coast_Distillers_Texas
Then there's the Giant 95 Proof Bourbon Whiskey. This one oozes Texas-bred flavors with a complex, bold taste. It's definitely one of the most unique whiskeys from the distillery, and owes its spicy aroma to its slow Texas aging in American Oak barrels.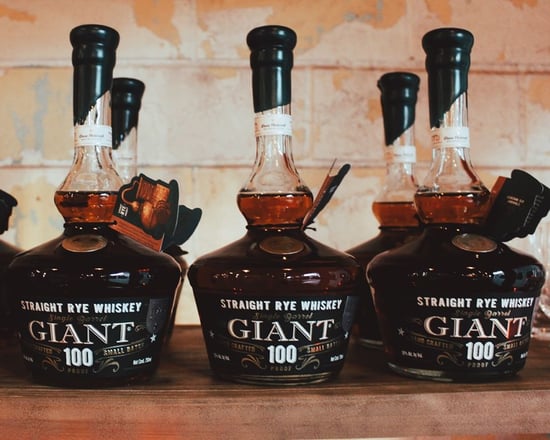 An exclusive bottle to watch out for! (Photo from Giant Texas Bourbon's Facebook Page)
Alt Text - Giant_100_Proof_Straight_Rye_Whiskey_Gulf_Coast_Distillers_Texas
And don't forget the Giant 100 Proof Straight Rye Whiskey. Defined as a true Texas whiskey, this is one to keep your eye out for due to its exclusive availability. As of right now, this whiskey is only available for purchase when you visit Ben's Den.
Gulf Coast Distillers Offers More!
The distillery continues to produce your favorite spirits with their own personal twist! You'll find that they have their own special flavor which they incorporate into the brands that they produce.
We at Social Scene want to help bring these superb flavors closer to you. As we work hand in hand with the brand, we'll show you around the interesting and enjoyable world of Gulf Coast Distillers' spirits!
Where To Buy


About Social Scene
Social Scene creates a social "scene": an environment to connect people, build relationships and create memories through online campaigns and on-premise social events. Our focus is on providing exposure to our partnering brands, venues, and clients to connect with a great social audience through experiential marketing.
Social Scene builds brand awareness for partnering venues and brands, connecting them with a targeted audience to build relationships and create memories. Visit BeSocialScene.com for the most up to date events and to partner on an upcoming experience.
Want to build a live or online experience around your company's brand or venue? Email connect@besocialscene.com or send a message directly at BeSocialScene.com. Be Social. Be Seen.
Grechelle Magbanua
Professional Content Writer
Social Scene
References:
https://www.gulfcoastdistillers.com/
https://www.gulfcoastdistillers.com/our-trajectory/
https://www.gulfcoastdistillers.com/tasting-room/
https://web.facebook.com/pg/GiantBourbon/
https://web.facebook.com/BensDenGCD/
https://web.facebook.com/gulfcoastdistillers/