Trinity River Distillery is one of the pioneers in the evolution of Texas whiskey-making. Situated in a 1913 historic landmark in the southeastern area of downtown Fort Worth, the distillery has made a name for itself through its elaborate rain-harvesting processing You might know them as the distillery behind the popular Silver Star® Spirits brand.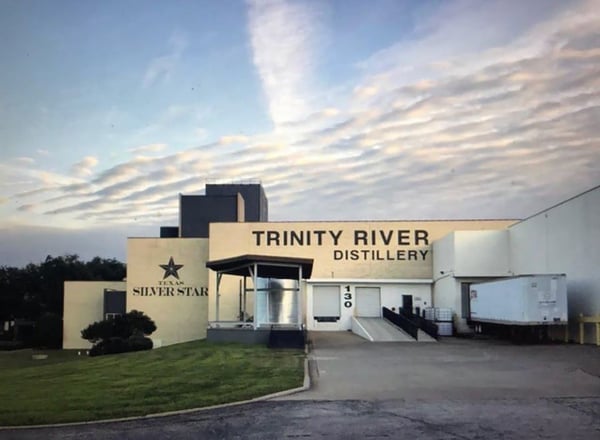 Home of the famous Silver Star® Spirits (Photo from Trinity River Distillery's Facebook page)
Alt Text - Trinity_River_Distillery_Texas
Attend our upcoming whiskey event and get a discount on regular ticket prices! Use code DWF! Click below!

Trinity River Distillery has continued to make whiskey history. Calling the iconic Ranch Style Beans Plant their home since 2016, they successfully produce the finest Silver Star® spirits from purified Texas rainwater via reverse osmosis through the help of their two 3,000-gallon water collection tanks.
The Achievements Of Trinity River Distillery And the People Behind Them
It's always passion that drives people to be the best. Trinity River Distillery has experienced continued success since its founding in 2011. From the vision of co-owner Mark Lusignan to the adaptation of co-owner and whiskey maker Kirk Richards, Silver Star® has been born and expanded.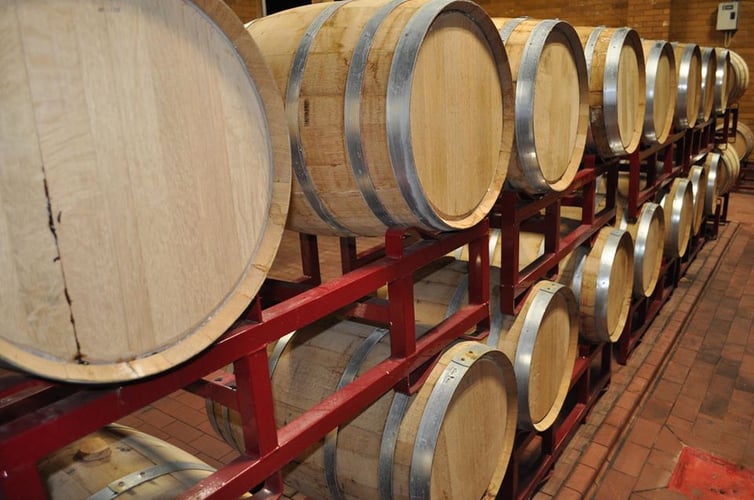 The Barrel Room at Trinity River Distillery (Photo from Trinity River Distillery's Facebook page)
Alt Text - The_Barrel_Room_Trinity_River_Distillery_Texas
The Trinity River expansion includes the Barrel Room (opened in 2017) where new expressions are created and matured. Both classic and yet-to-be-released spirits are stored here, where guests and customers can visit, taste, and purchase them. They also have a family-, dog-, and child-friendly Whiskey Garden and a bar for relaxing.
The Trinity River family grew in 2019 when Bob Camillone joined as President. This marked an evolution in the distillery's focus, from distributing spirits in the state of Texas to all over the world.

Tasting the Best From This Award-winning Distillery
If you're wondering what Trinity River Distillery has to offer, then you're in luck -- they're committed to producing the best spirits in Texas. Each and every whiskey and vodka they create is instilled with the spirit of Texas from the Texas rainwater used to make them.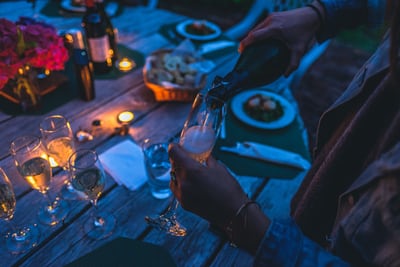 Establish connections with brands and the people who love them (Photo from Dave Lastovskiy via unsplash.com)
Alt Text - Whiskey_Tasting_Events_Texas
Social Scene shares the distillery's passion for promoting high-quality spirits. And we're happy to share some good news: you can taste true Texas spirits through our wonderful events at WhiskeyTastingFestivals.com.
We make sure to give you access to Trinity River Distillery's spirits so you can experience the Texas flavor for yourself. Have fun, discover new spirits, and take a few bottles home with you from these enjoyable events.
Trinity River Distillery Spirits, Born From the Raindrops Of Texas
1. Silver Star® Whiskey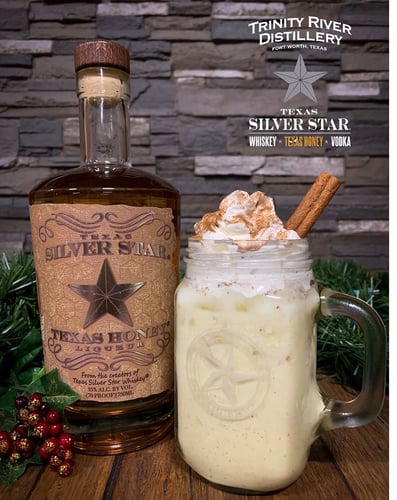 A unique bourbon-style whiskey ideal for everyday drinking (Photo from Trinity River Distillery's Facebook page)
Alt Text - Silver_Star®_Whiskey_Trinity_River_Distillery_Texas
The Silver Star® Whiskey is made from a traditional bourbon mash of 70% corn plus barley and rye. The whiskey undergoes the distillery's signature double reverse osmosis with Texas rainwater before aging in single-use American White Oak barrels.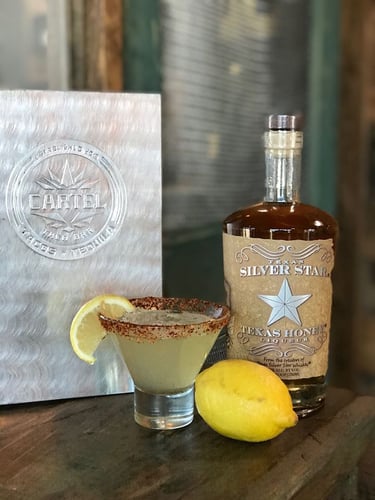 A favorite among honey-lovers, chefs, and mixologists (Photo from Trinity River Distillery's Facebook page)
Alt Text - Silver_Star®_Whiskey_Trinity_River_Distillery_Texas
Much like the Silver Star Whiskey, the Silver Star Texas Honey® is put through double reverse osmosis using Texas rainwater. This wonderful drink is made from barrel-aged Silver Star® Whiskey blended with White Dog, the distillery's signature mash, and all-natural Texas Wildflower Honey.


Texan in Heart and Soul!
Trinity River Distillery is proud of being a Texas distillery that produces fine local spirits. They show their love through the products they create -- they make sure that everything used in production comes from the heart of Texas. The distillery hopes to share their spirits not only with people from Texas but also from around the world. Enjoy the Texas spirit by yourself or with family and friends!
Where To Buy


About Social Scene
Social Scene creates a social "scene": an environment to connect people, build relationships and create memories through online campaigns and on-premise social events. Our focus is on providing exposure to our partnering brands, venues, and clients to connect with a great social audience through experiential marketing.
Social Scene builds brand awareness for partnering venues and brands, connecting them with a targeted audience to build relationships and create memories. Visit BeSocialScene.com for the most up to date events and to partner on an upcoming experience.
Want to build a live or online experience around your company's brand or venue? Email connect@besocialscene.com or send a message directly at BeSocialScene.com. Be Social. Be Seen.


References:
https://www.trinityriverdistillery.com/
https://www.trinityriverdistillery.com/spirits
https://www.bloomberg.com/profile/company/0677892D:US
https://www.fortworth.com/listings/trinity-river-distillery/7775/
https://web.facebook.com/pg/TRDwhiskey/

Grechelle Magbanua
Professional Content Writer
Social Scene