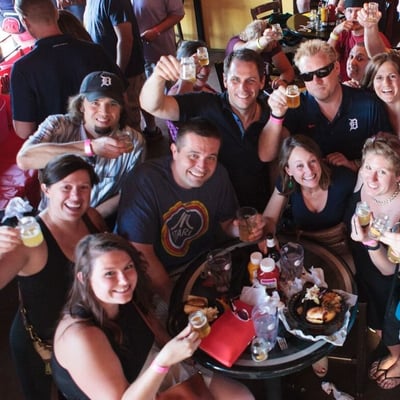 Bar crawls provides you with the opportunity to savor various world class beverages while visiting different known and unknown bars. Bar crawls conveniently allow you to either walk, ride, or even bike. Apart from being a fun activity enjoyed around the world, it is also a great platform to socialize and meet new friends too.
To give you an overview on the largest bar crawls in the world, we have listed some Top 7 largest bar crawls that are sure to pique your interest.
Also Read: Tips on Organizing Your Next Holiday Bar Crawl
Want to save up to 50% on future events and Social Shop items? Sign up below!
Fridays and Saturdays are the perfect hang-out days in this Irish City, where they give free pints to guests ready for a night-out filled with walking, drinking and enjoying other people. Tis bar crawl includes places with the grandest Irish country music and award recognized places like The Porterhouse, Temple Bar, Copper Face Jack, and even more surprises. These destinations, drink promos, energetic party crowds, first class accommodations and the infamous Irish identity.
Maryborough, Australia
Every May
Ever aspired to be in the Guinness Book of World Records? Participating in this event may bring you pride and fulfillment. With approximately 10,000 guests and participants, Maryborough stands tall with the record and label as the World's Greatest Pub Fest. Australian destinations include the Brolga Theatre and multiple star hotels; raffle prizes and costume competitions are included.
We Love Connecting People, Building Relationships, and Creating Memories, We Are satisfying our "why" with a Trip for 2 to Dublin, enter To Win below.
South to North of London
The Monopoly Board Pub Crawl is considered one of the largest bar crawls in the world because of its nerve racking and mind thrilling monopoly game. With 8 decades of the board game tradition which started in London, this combines the idea of playing monopoly while having a drink. Just like the guidelines of Monopoly, the game money is given and the traditional game guidelines are followed. A Monopoly bar crawl cup will be handed before the event to enjoy the bar's best drinking menus and their specials for the bar crawl.
Every Tuesday
Everyone who joins this historic pub crawl is brought back to the 18th century in the center of the Blackstone Block.
With an estimate of 90 minutes, guests will dress and go back to old Boston through the Union Oyster House and well known city pubs; The Green Dragon Tavern, Beantown Pub, The Black Rose, and Durty Nelly's. The special giveaway for the event is a pint of the classic and generational Samuel Adams beer.
Buenos Aires 1100, Buenos Aires, Argentina
The Buenos Aires Pub Crawl is a perfect example of one of the largest bar crawls in the world, with its massive international crowd and participating bars and clubs. This bar crawl is celebrated with Argentinean and Spanish dances, pizzas, drinks and multinational people. For 5 hours, you get to have an exclusive entrance to four pubs, one club, and drink specials in each destination. It aims to promote a multicultural exposure and opportunity to meet the friendly locals as well. There is even a local guide present to help translate if you are not a fluent speaker of the country's language.
Want to save up to 50% on future events and Social Shop items? Sign up below!
Celetna 212, 110 Prague Czech Republic
Prague Pub Crawl and International Party
With another huge international crowd, this bar crawl is defined to be the wildest of them all. Drinking is tremendous with Bohemiah, Czech, Moravian and other continental beers, wines and vodkas. There is also a 1 hour unlimited session for non-stop drinking. Will you make it?
Fridays and Saturdays
3435 St Laurent Blvd, Montreal, Canada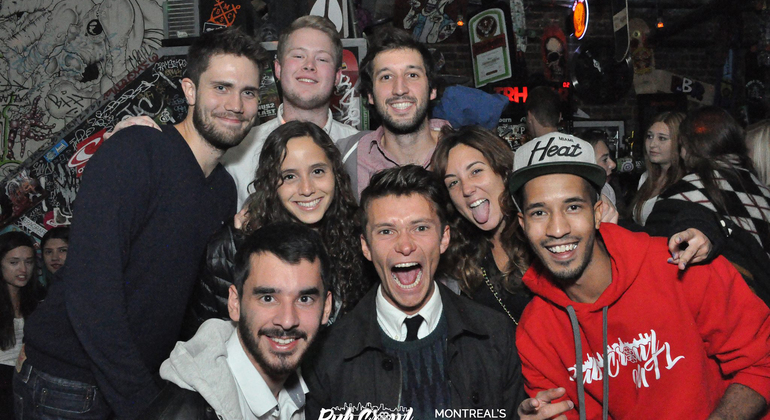 As the official pub crawl of the city, the Montreal Pub Crawl is known to focus on Canadian and European vibes. As a guest, anyone who joins the crawl gets a chance to have an all-night VIP access to world class bars. There's also no need to worry about language barriers as they provide a crew to guide and attend to guests needs. The drink, wines and beers feature local blends and international flavors too.
We Love Connecting People, Building Relationships, and Creating Memories, We Are satisfying our "why" with a Trip for 2 to Dublin, enter To Win below.
About Social Scene
Social Scene creates a "scene" an environment to connect people, build relationships and create memories through online campaigns and on-premise social events; focusing on providing exposure to our partnering brands, venues and clients to connect with a great social audience - Experiential Marketing.Social Scene builds brand awareness for partnering venues and brands, connecting them with a targeted audience to build relationships and create memories. Visit BeSocialScene.com for the most up to date events and to partner on an upcoming experience.Want to build a live or online experience around your company's brand or venue? Email info@besocialscene.com or send a message directly at BeSocialScene.com. Be Social. Be Seen.
References:
www.worldsgreatestpubfest.com.au
https://www.google.com/amp/s/www.eventbrite.com/e/monopoly-bar-crawl-tickets-47517929406/amp
https://www.thefreedomtrail.org/book-tour/group-pub-crawl.shtml
https://www.thefreedomtrail.org/book-tour/public-pub-crawl.shtml
https://m.viator.com/tours/Buenos-Aires/Buenos-Aires-Pub-Crawl/d901-5674PUB
https://www.getyourguide.com/prague-l10/prague-pub-crawl-international-party-t45197/
Denise Villamar
Professional Content Writer
Social Scene