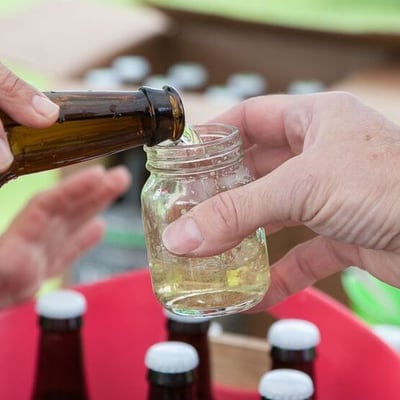 The Windy City never falls short on beers especially local beer brands produced by the top local breweries and cider houses in Chicago.

With the surge of the city's impressive culinary scene and flourishing beer and cider bars also comes the influx of beer lovers from nearby cities wanting to have a taste of what Chicago has to offer. To give you more knowledge about the healthy beer culture in the Windy City, Social Scene will list some top local breweries and cider houses in Chicago.
Social Scene offers giveaways, promos upcoming events and cool items for purchase. Stay in the know by subscribing below!
1. Goose Island Brewery
1800 W Fulton St., Chicago, 60612

Packaging phase at Goose Island Brewery

Founded in 1998, Goose Island Brewery is known for crafting their immensely great pints and innovative beers. They are known to use only the state-of-the-art filters, dedicated stockroom, centrifuges, and a 50-barrel JVNW 5 vessel system that brews 24 hours a day, 7 days a week. From beers that were only available in the Chicago area , their products are now available in all 50 states.
In an interview with Beermiscuous, manager, Austin Harvey, mentioned that his customer's interest in Goose Island's specialty releases remains solid, and that people want to try new things constantly.
2. Lagunitas Brewing Company
2607 W 17th St, Chicago, IL 60608
Famous for its dog logo, Lagunitas Brewing Company is one of the local breweries in Chicago that produces the finest seasonal beers, one-hitters, and limited releases. Owned by Tony Magee and born in 1993 in Lagunitas, California, this brewery has recently released SuperCritical, a beer made with marijuana terpenes.
Stay connected and create new memories with a friend. Enter to win a trip to Dublin for St Patrick's Day below!
3. North Shore Cider Company
707 Howard St Unit B, Evanston, IL 60202

Cider options at North Shore Cider Company
North Shore Cider guarantees Chicagoans a distinct cider which can't be found elsewhere in the city. Nestled on Howard Street in Evanston, North Shore uses Michigan apples and pears to make juice, which is fermented on site. Their specialty ciders include Bone Dry and Au Natural.
Last August, they announced the release date for their next seasonally-inspired cider, with a focus on a light and subtle fruit-forward flavor. Watch out for it!
4. On Tour Brewing
1725 W Hubbard St, Chicago, IL 60622

On Tour Brewing is born out of love for music and home-brewing. Mark Leganza, the founder of this famous brewery, pursued to make On Tour bigger when he and his wife drove from Denver to Chicago to open the brewery. Some of their beers include music-inspired IPAs, Belgian beers and pilsners. They also host live music performances, on occasion, in their taproom to make their place more entertaining.
Stay in the know on the best places to go in your city by subscribing below and get exclusive discounts to your inbox too!
5. Revolution Brewing
3340 N Kedzie Ave., Chicago, IL 60618

Revolution Brewing bestsellers
Revolution Brewing is on the forefront in independent craft brewing in Chicago, and also the largest. Its Bottom Up Wit is one of the beer brands consumed in Chicago alongside with Freedom of Speach, Fistmas, and A Little Crazy. Other range of beers include the Hero Series, League of Heroes, Core Cans, and Deep Wood Series which are all packaged creatively. The brewery uses a top of the line can filler to make sure their beers are of great quality.
6. Right Bee Cider
1830 N Kostner, Chicago, Illinois

Charlie and Katie of Right Bee Cider

Right Bee Cider officially launched in 2014 by duo Charlie Davis and Katie Morgan. Both with a keenness and professional experience in making cider, the two began their new venture of bringing Chicagoans the best cider possible. It started off with just the two of them, from the creation, packaging, and distribution. Currently, Right Bee Cider is now one of the most popular cideries in Chicago.
7. Whiner Beer Company
1400 W 46th St., Chicago, Illinois


Whiner Beer is the brainchild of Brian Taylor and Ria Neri who are both beer connoisseurs. This brewery focuses on barrel-aged beer which is a common tradition in Belgium and France. They are known to produce Bubble Tub, Hell Kitty Kitty, Large Format, LeTub, and Miaou. Whiner Beer Company also promotes responsible brewing by using their grain to help fuel the energy for the entire building.
Have a Beer-lovin' December!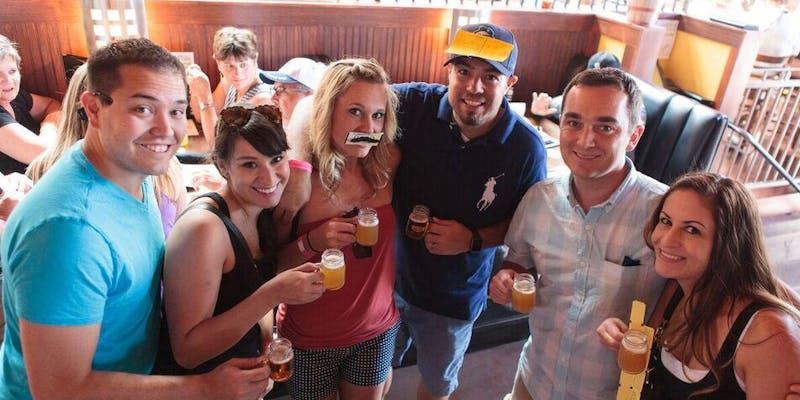 Chicago and Denver are in for a beer surprise as the 2018 Fall Beer & Cider Tasting Festival will be taking place in these 2 cities on Saturday, December 1st. This 2-hour beer tasting festival will be a great platform for the beer brands to connect with the beer enthusiast and market their product as well. Attendees can also vote for their favorite brands by tagging the venue and using the hashtags #ChicagoFallBeerCiderFestival and #DenverFallBeerCiderFestival.
Need a fun getaway to create some cool memories for social media? Enter to win a trop for you and a friend to Dublin for St Patrick's Day! Simply click below!
About Social Scene
Social Scene creates a "scene" an environment to connect people, create memories and build relationships through online and on-premise social campaigns; focusing on providing exposure to our partnering brands, venues, and clients to connect with a great social audience - Experiential Marketing.
Social Scene builds brand awareness for partnering venues and brands, connecting them with a targeted audience to build relationships and create memories. Visit BeSocialScene.com for the most up to date events and to partner on an upcoming experience.
Want to build a live or online experience around your company's brand or venue? Email info@besocialscene.com or send a message directly at BeSocialScene.com. Be Social. Be Seen.
References:
https://seechicagotv.com/2018/02/19/bars-activities-on-tour-brewing/
https://ontourbrewing.com/about/
https://www.timeout.com/chicago/bars/tours-of-chicago-breweries
Denise Villamar
Professional Content Writer
Social Scene