After Christmas, there's one thing that people are absolutely looking forward to and it's the New Year and of course, New Years Eve Events! Honoring the New Year in Denver is a time for family, loved ones and even newfound friends to gather.
A lot of people celebrate with drinks, watching fireworks, and even playing games to keep everyone on their toes until the clock strikes twelve.
As you're looking around for interesting New Year events, Social Scene has listed below some interesting events for the New Year that you could add to your to-go-to list.
Also read Top Events Ideas To Ring In 2019
Poka Lola Social Club, 1890 Wazee St, Denver, CO 80202
Classic drinks, live music, and good company
Guests can enjoy a New Year's toast at the Poka Lola Social Club as they await the coming of the year 2019. The event offers only the classiest of drinks that everyone can enjoy. There will also be live entertainment thanks to DJ Dutch Confetti.
The champagne toast will be provided by non-other than popular brand, Chandon. For a much more entertaining experience, guests can also come in their best Great Gatsby outfits.
Enjoy savings at our Bar Crawl with code DWF (drink with friends) this NYE!
Rackhouse Pub, 2875 Blake Street, Denver, CO 80205

An event filled with delicious buffet, champagne and party favors
Tasty food, great drinks, and good company is what this event offers. New Years Eve On Tap gives guests access to a bar which will serve cocktails and everyone can expect unlimited beer from the occasion. The cider will be on tap starting from 9:00 PM to 1:30 AM so that everybody can enjoy their cider beverages while waiting for the New Year to come around.
Guests also have access to a delicious buffet. If you have an ultra VIP ticket, you are entitled to an additional buffet with an exclusive full menu, a champagne bar, and more seating options.
3. New Years Eve with DOTSERO
Live@Jack's, 500 16th Street #320, ##320, Denver, Colorado 80202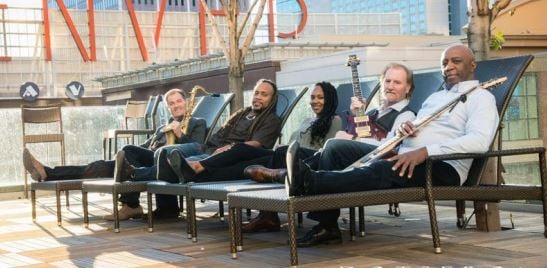 Sit back and relax with champagne and a Dotsero concert
The event starts at 8:00 PM and seating arrangements are on a first come and first serve basis. Guests need to be 21 years old and over to enter the venue. The New Year's Party includes a champagne toast at the stroke of midnight, party favors, a Dotsero Concert for everyone to enjoy, and a photo booth for taking memorable pictures at the start of the New Year.
Denver Field House, 1600 Federal Boulevard, Denver, CO 80204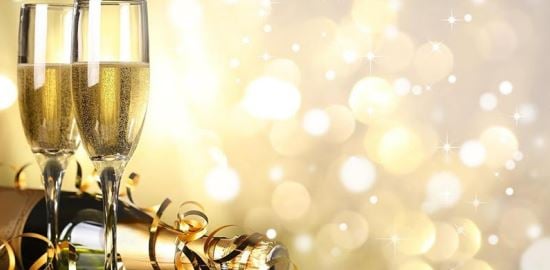 Have a great time while welcoming the new year
An exciting event that welcomes the new year in ultra style. Denver's NYE Champagne Gala will have a premium open bar, passed champagne for the rest of the night and a light hors-d'oeuvres buffet which will begin at 9:00 PM until 1:30 AM.
Guests can enjoy confetti blasts everywhere as they gaze unto the breathtaking and panoramic view over Downtown Denver. There will also be live music by the top DJs to keep you dancing to EDM, 40's tunes and even old school Hip-Hop and more.
Bigsby's Folly Craft Winery & Restaurant, 3563 Wazee Street, Denver, CO 80216
Grab a complimentary midnight champagne toast and party the night away!
Get ready to join an elegant 20's inspired party, celebrated in a historic warehouse dating back to 1886 which is the Bigsby's Folly. A limited number of 150 tickets will be sold for this exclusive event.
General admission is at $99 per person and doors will open at 8:00 in the evening. Guests will get to enjoy a delicious buffet, a live performance by DJ David Smith and even special holiday treats. Drink tickets will also be given and it includes select beer, wine and spirits.
Wine Club Members will have the opportunity to reserve wines of their choice.
Social Scene offers weekly giveaways, discounted tickets, merchandise and more! Sign up below.
6. New Year's Eve 2019 at Howl at the Moon Denver!
Howl at the Moon Denver, 1735 19th Street, Denver, CO 80202
Get your tickets now at this limited general admission event
Book your very own New Year's Eve package at Howl at the Moon Denver now, and enjoy the seated, dance and drink packages. For more details about these packages you can check out the event's website.
The Standing room ticket does not include the food or seating package. The Dance package on the other hand starts at $65 per person and guests can avail access to the premium open bar from 9:00 PM- 12:00 AM.
1701 Wynkoop Street, Denver, CO 80202
Stay at the most romantic spot in Denver and enjoy good food and drinks
Your New Year's Party isn't complete until you celebrate it at the NYE experience presented by SoundDown. VIP lower level lounge guests can comfortably stay at the exclusive lounge with complimentary drinks, passed canapes and a wonderful vinyl set by DJ Erin Stereo.
Pre-sale for regular tickets starts at $50 per person and is available through December 16th and sales continue with $75 per person onwards. VIP lower level lounge tickets pre-sale are at $140 per person available through December 16th and will be sold at $160 onwards.
The District Bar | Brunch | Marketplace, 1320 East 17th Avenue, Denver, CO 80218
There's nothing like celebrating the New Year with French champagne
There will be free champagne toast at midnight for guests to commemorate the New Year. French 75 cocktails will also be served on special just for the evening. Guests can also look forward to gin cocktails which were popularized back in the 1900's.
The event is open for guests ages 21 and over. Questions about the event will be entertained at the event's Facebook page.
Enjoy savings at our Bar Crawl with code DWF (drink with friends) this NYE!
9. 2019 Denver New Year's Eve (NYE) Bar Crawl
Celtic on Market, 1400 Market St, Denver, Colorado, 800203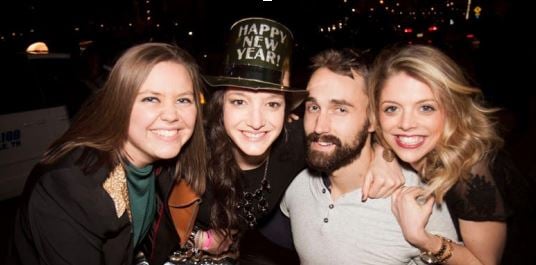 Enjoying New Year's Eve with friends and meeting new people!
What better way to start the year than partying it out with people that you know and people that you've just met as well? New Year's Eve at the NYE Bar Crawl offers drink specials, a champagne toast at midnight, and more activities to enjoy.
Guests can even join the New Year's Eve Giveaway to win a Trip to the Caribbean for New Year's Eve Day 2020 and so much more. Sign up now and save $3 on each full price ticket that you book.
Blake Street Tavern, 2301 Blake St #200, Denver, CO 80205
Drink up and welcome the New Year!
Joining the Ballpark Neighborhood's best NYE party also means enjoying three drink tickets which will be good for wine and even any draft beer such as crafts as well as premium cocktails.
Dance pop Colorado sensation Geek Strong DJ Chicago Jones will also be in the house performing live.
Guests can also look forward to a remarkable champagne toast at midnight, photo booth with costumes, party favors and a complimentary coat check. There will also be free parking available in the north and west lots of the location.
About Social Scene
Social Scene creates a "scene" an environment to connect people, create memories and build relationships through online and on-premise social campaigns; focusing on providing exposure to our partnering brands, venues, and clients to connect with a great social audience - Experiential Marketing.
Social Scene builds brand awareness for partnering venues and brands, connecting them with a targeted audience to build relationships and create memories. Visit BeSocialScene.com for the most up to date events and to partner on an upcoming experience.
Want to build a live or online experience around your company's brand or venue? Email info@besocialscene.com or send a message directly at BeSocialScene.com. Be Social. Be Seen.
Social Scene offers weekly giveaways, discounted tickets, merchandise and more! Sign up below.
References:
https://www.eventbrite.com/e/2019-denver-new-years-eve-nye-bar-crawl-tickets-53212538134?aff=hubevent
https://www.eventbrite.com/e/a-toast-to-the-new-year-tickets-52286906545?aff=ebdssbdestsearch
https://www.eventbrite.com/e/new-years-eve-on-tap-tickets-52380838498?aff=ebdssbdestsearch
https://www.eventbrite.com/e/new-years-eve-with-dotsero-tickets-52987604351?aff=ebdssbdestsearch
https://www.eventbrite.com/e/new-years-eve-champagne-gala-tickets-52250040277?aff=ebdssbdestsearch
https://www.eventbrite.com/e/roaring-20s-new-years-eve-party-tickets-52511909535?aff=ebdssbdestsearc
https://www.eventbrite.com/e/new-years-eve-2019-at-howl-at-the-moon-denver-tickets-50532255336?aff=ebdssbdestsearch
https://www.eventbrite.com/e/new-years-eve-with-denver-union-station-tickets-52838479314?aff=ebdssbdestsearch
https://www.eventbrite.com/e/new-years-eve-celebration-tickets-53712006056?aff=ebdssbdestsearch
https://www.eventbrite.com/e/blake-street-blowout-new-years-eve-tickets-52692428472?aff=ebdssbdestsearch
Grechhelle Magbanua
Professional Content Writer
Social Scene