There's more to life than historical museums and beautiful architectural sites in Indianapolis. Aside from the famous Indy 500 race, the Railroad City is also a great place for some tequila and cocktail sessions. Brace yourself for an exciting alcohol experience as the Social Scene Team will be taking you to the Top Tequila Events in Indianapolis that you should try and visit.
Also read: How To Buy The Right Tequila
1) SILO Tequila Tasting
Friday, February 15, 2019, 7:00 PM – 9:00 PM EST
SILO Auto Club and Conservancy, 644 East Washington Street, Indianapolis, IN 46204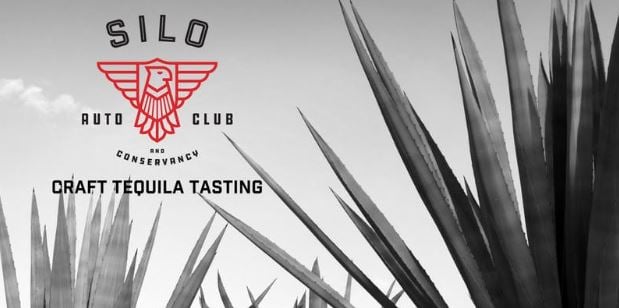 Spend your Valentine's Day with tequila and nachos by going to the SILO Tequila Tasting. The night will commence with a guided tasting of five craft tequilas and treats from the event's nacho bar. There will also be a feast of handcrafted signature cocktails, beers, wines and spirits to make your alcohol experience more exciting. As a bonus, the event will feature a tour of the premier collection of cars and automobiles found in Indianapolis.
Get discounts, free items if you shop today with our social items! Click Shop Now!

1) 2019 Winter Tequila Festival
Saturday, February 23, 2019, 4:00 PM – 6:00 PM EST
Indianapolis, Indiana 46225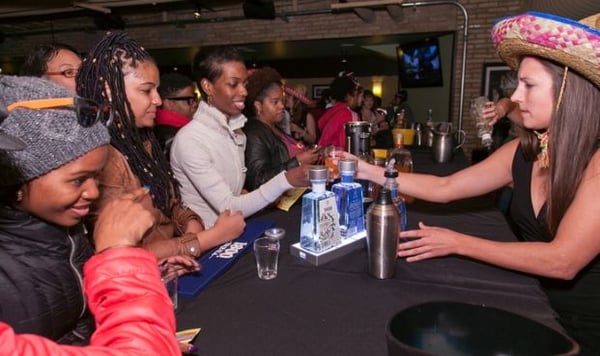 Tequila Tasting at Indianapolis
Forget milk, tea and coffee for now and give tequila a shot this 23rd of February at the 2019 Indianapolis Winter Tequila Tasting Festival. In this event, guests will be provided with fifteen tasting tickets for the chance to go tequila sipping for two hours. If you upgrade your ticket to VIP, you will receive an additional thirty minutes for the tasting and other fun giveaways that are exclusive only for VIP.
3) Tequila Flights and Happy Hours at Adobo Grill
Monday to Friday, 4 PM to 6 PM; Saturday and Sunday, 10:30 AM to 2 PM
110 E Washington St, Indianapolis, IN 46204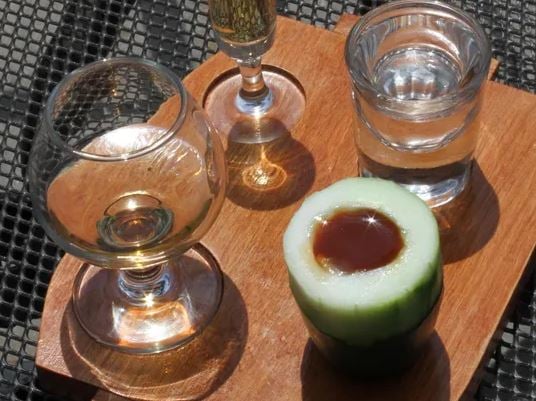 Tequila Flights at Adobo Grill
Get a sip of Mexico's famous alcohol and beverage by going to the Tequila Flights and Happy Hours at Adobo Grill. At $2 to $6, guests can now enjoy their Tecate, special cocktails and draft beers. Food delights such as tacos are also up for grabs at $2 to pair it with your favorite tequila mixes. If you opt to try Sangria drinks, there will also be a fifty percent discount on each pitcher.
For their Tequila Flights, try their refreshing collection of tequilas and margaritas such as 1921 Blanco, Herradora Reposado and Casa Noble Anejo.
Get updated with everything Tequila if you subscribe below! Get discounts to our events and social shop! Get savings up to 30% off!
4) Tequila Flights at Delicia
Monday to Thursday – 4 PM to 10 PM; Friday to Saturday – 4 PM to 11 PM
5215 N College Ave, Indianapolis IN 46220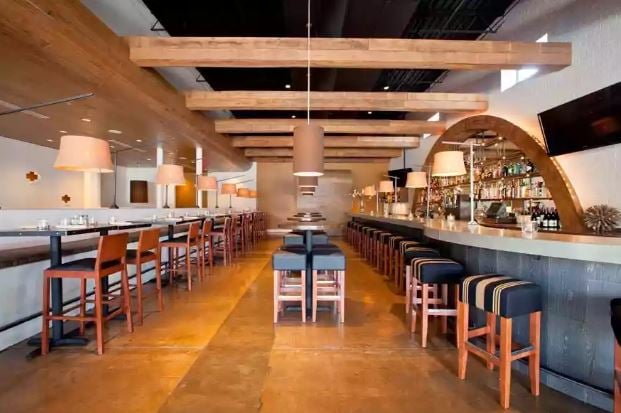 Experience the mesmerizing flavors of Latin America by trying the Tequila Flights at Delicia. Tequila enthusiasts must give the El Espiritu Noble Flight and Don Saltando Flight a try as it is meticulously crafted by their bartenders and mixers. Also, do not forget to order their appetizing meals such as tacos and chimichurri strip steak to fully achieve the vibe of Latin America.
5) 2-3-4 Tuesdays at Howl At The Moon
Tuesday, 8:30 PM
20 E. Georgia St, Indianapolis, IN 46204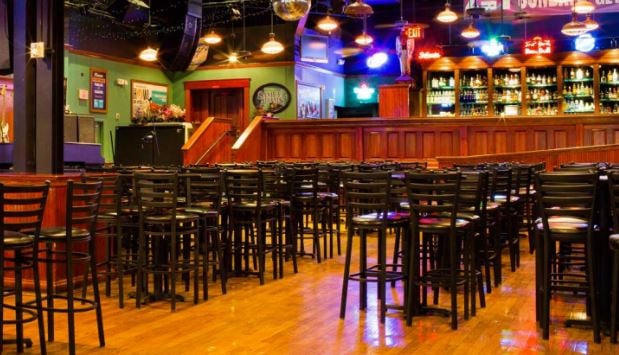 A view of Howl At The Moon's indoors
If you are a fan of live pumping music, a vivacious party crowd and booze, then the 2-3-4 Tuesdays at Howl At The Moon is the excellent pick for you. Get tequila-infused shots, beers and cocktails at two to four dollars and experience the lively performances of their brilliant musicians and artists. Show starts at 8:30 PM so make it a habit every Tuesday!
Tequila Flights at Mr. Tequila's Cantina and Grill
Monday to Thursday – 11 AM to 10 PM; Friday to Saturday – 11 AM to 10:30 PM; Sunday – 11 AM to 9 PM
Fletcher Place, 931 S. East Street, Indianapolis, IN 46225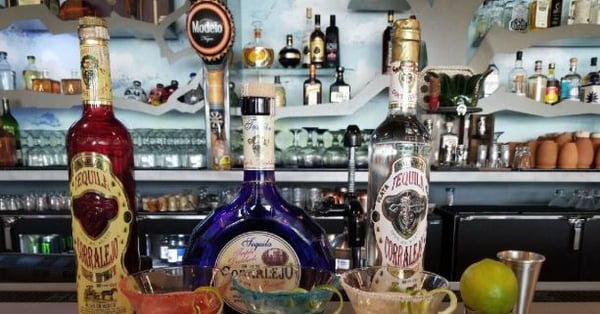 Tequila shots from Mr. Tequila's Cantina and Grill
Taste the authentic flavors of Mexican drinks by experiencing the Tequila Flights at Mr. Tequila's Cantina and Grill. Try their tequila favorites such as blancos and reposados as well as those from famous brands such as Jose Cuervo, Don Ramon and Corralejo. You can also drink it in the Mexican way by paying an additional $1.99 for some cucumber shot glasses.
For more information and upcoming events, visit our website at BeSocialScene.com.


Get discounts, free items if you shop today with our social items! Click Shop Now!

About Social Scene

Social Scene creates a "scene" an environment to connect people, create memories and build relationships through online and on-premise social campaigns; focusing on providing exposure to partnering brands, venues and clients to connect with a great social audience - Experiential Marketing.

Social Scene builds brand awareness for partnering venues and brands, connecting them with a targeted audience to build relationships and create memories. Visit BeSocialScene.com for the most up to date events and to partner on an upcoming experience.
Want to build a live or online experience around your company's brand or venue, email connect@besocialscene.com or send a message directly at BeSocialScene.com. Be Social. Be Seen.
Sign up for future tequila events and get access to a 1 time 30% off code! Click below.
References:
https://www.eventbrite.com/e/2019-indianapolis-winter-tequila-tasting-festival-tickets-53021828717?aff=ebdssbdestsearch
https://www.eventbrite.com/e/silo-tequila-tasting-tickets-55298262592?aff=ebdssbdestsearch
https://www.adobochi.davinci-group.com/menus/happy-hour/
https://www.adobochi.davinci-group.com/menus/tequiladrinks/
https://www.indystar.com/story/life/food/2015/07/23/top-indy-bars-tequila/30563491/
https://news.besocialscene.com/tequila-content/indianapolis/indianapolis-top-ten-bars
https://www.howlatthemoon.com/indianapolis/
http://www.mrtequilasindy.com/drink/
Ernest Benz Davila
Professional Content Writer
Social Scene