Known as the second most populous city in the United States, Los Angeles is definitely a city full of lively people with a vibrant social life. Many bars, clubs and entertainment places have come to flourish in order to serve the thirst of the people wanting fun, leisure and of course – tequila. Who doesn't love to sip tequila, anyways?
Curious on the brands of tequila LA peeps are craving? Fret no more. The Social Scene team will help you in narrowing down the Top Tequila Brands in Los Angeles that have continued to conquer the minds and hearts of LA.
Interested in tequila events? Save 20% at our upcoming tequila festival and use code DWF (drink with friends)!


Also Read: Celebrities Who Own Tequila Brands
1. Antonio's
Authentic Tequilas from Antonio's
Antonio's is an authentic Mexican bar and restaurant along Melrose Avenue that produces high-quality tequilas and Mezcal liquors. Their handcrafted tequila products are made from 100% agave juices such as the Plato, Ańejo and Reposado. They also have a bountiful selection of special tequilas like the Herradura Seleccion Suprema, Don Julio Real, Gran Patron and Jose Cuervo Reserva de Familia that are perfect for tequila aficionados.
2. Greenbar Distillery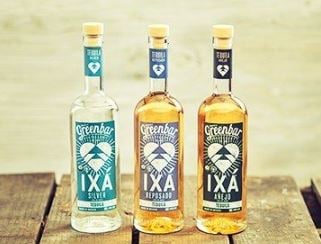 IXA Tequilas from Greenbar Distillery
Greenbar Distillery is popular for producing organic yet flavorful spirits, whiskeys and vodkas in the Los Angeles area. They are known for their usage of fresh and real ingredients through the application of traditional and modern tequila making practices. This is evident in their IXA Tequilas which are known for its rich, smooth and bold taste.
Sign up for tequila events below and get access to our event discounts!

3. Mezcal El Silencio
Premier mezcals at Mezcal El Silencio
The Mezcal El Silencio is a dream come true for mezcal and agave lovers. Due to the owners' love for the Mexican tradition and spirit, they founded this unique mezcal store that produces handcrafted spirits from Oaxaca. Their products are made from 100% wild agave plants that are 10 to 12 years old and is known to yield a distinct and smokey taste that is soothing and rich in flavor.
4. Patron
Have some shot of Patron Tequila
It is evident that Patron Tequila is one of the most celebrated alcoholic beverages not only in Los Angeles but in other countries as well. They take pride on their authentic tequila flavors and impressive packaging and bottling which have been recognized internationally. From Patron Reposado and Ańejo to their limited edition bottles, Patron tequilas are always among the favorites due to its excellent taste and outstanding production methods.
Interested in tequila events? Save 20% at our upcoming tequila festival and use code DWF (drink with friends)!


5. Don Julio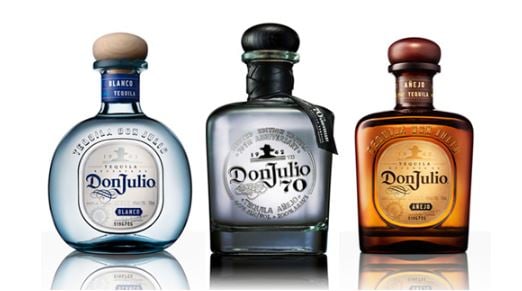 Revolutionizing the taste of tequila
Moved by his passion in revolutionizing the taste of tequila, Don Julio Gonzalez founded and created his own distillery to produce a batch of agave spirits that are not just authentic but rich in flavor and aroma as well. This is now known as Don Julio, a beverage company that has been in the tequila industry for more than 70 years. Their unique blend of spirits such as the Blanco, Reposado and Ańejo tequilas have been constantly patronized by many bars due to its smooth and bold taste.
6. Herradura
Herradura Tequilas from Jalisco, Mexico
Founded by Felix Lopez in 1870, it is just proper to consider Herradura as one of the institutions in the field of tequila making. As its headquarters is located in Jalisco, Mexico, there is a clear guarantee that their tequila drinks are fresh and authentic. Their products such as Herradura Blanco, Reposado and Seleccion Suprema are made from 100% agave and are distilled and fermented traditionally but with the aid of new laboratories and facilities to improve its distribution.
Sign up for tequila events below and get access to our event discounts!

About Social Scene
Social Scene creates a "scene" an environment to connect people, create memories and build relationships through online and on-premise social campaigns; focusing on providing exposure to partnering brands, venues and clients to connect with a great social audience - Experiential Marketing.
Social Scene builds brand awareness for partnering venues and brands, connecting them with a targeted audience to build relationships and create memories. Visit BeSocialScene.com for the most up to date events and to partner on an upcoming experience.
Want to build a live or online experience around your company's brand or venue, email connect@besocialscene.com or send a message directly at BeSocialScene.com. Be Social. Be Seen.
References:
https://www.laweekly.com/restaurants/la-bartenders-pick-their-favorite-tequilas-4859989
https://californiawineryadvisor.com/best-premium-tequila-brands/
https://greenbardistillery.com/organicspirits/
https://antoniosonmelrose.com/
https://www.latimes.com/food/dailydish/la-dd-6-southern-california-spirits-for-summer-sipping-20140617-story.html
https://www.silencio.com/contact
https://www.sherryswine.com/spirits/El-Silencio-Espadin-w4566455om
https://www.patrontequila.com/global-en/our-story.html
https://www.donjulio.com/our-tequilas
https://en.wikipedia.org/wiki/Tequila_Herradura
Ernest Benz Davila
Professional Content Writer
Social Scene