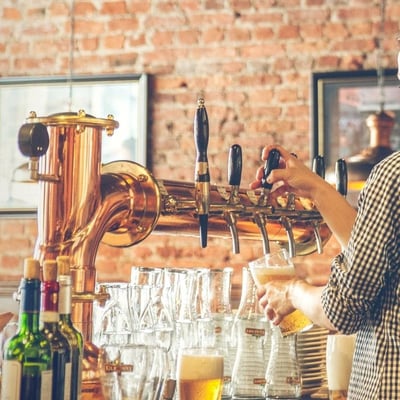 There are a myriad of beer and cider bars in Denver that have paved the way for local beer brands to showcase their finest beer products. Apart from the sprawling food scene and 300 days of sunshine, there are also beer and cider events where plenty of beer connoisseurs can sample plenty of beers, and as many as they can.
The Mile High City is named America's Best Beer City according to CNN, making this city a must-visit for beer lovers. If you want to know where the top beer and cider bars in Denver are, Social Scene will list the top seven bars worthy of a visit.
Also Read: Top Beer and Cider Events in Denver [September and October 2018]
Interested in savings and additional perks at our tastings, select your city here!


1. Freshcraft
1530 Blake Street, Denver, 80202
Outside Freshcraft bar in Denver
Freshcraft is a beer bar in Downtown Denver that also doubles as home for savory food, late-night drinking, and socializing. It has 25 rotating taps featuring local and global brands like Alvarado Street Brewery Mai Tai P.A., Boulevard Tank 7 Farmhouse Ale, Crooked Stave IPA, Denver Beer Co. Graham Cracker Porter, and more! Patrons also come back for their menu with multi-national influences.
2. Hops & Pie
3920 Tennyson St. Denver, CO 80212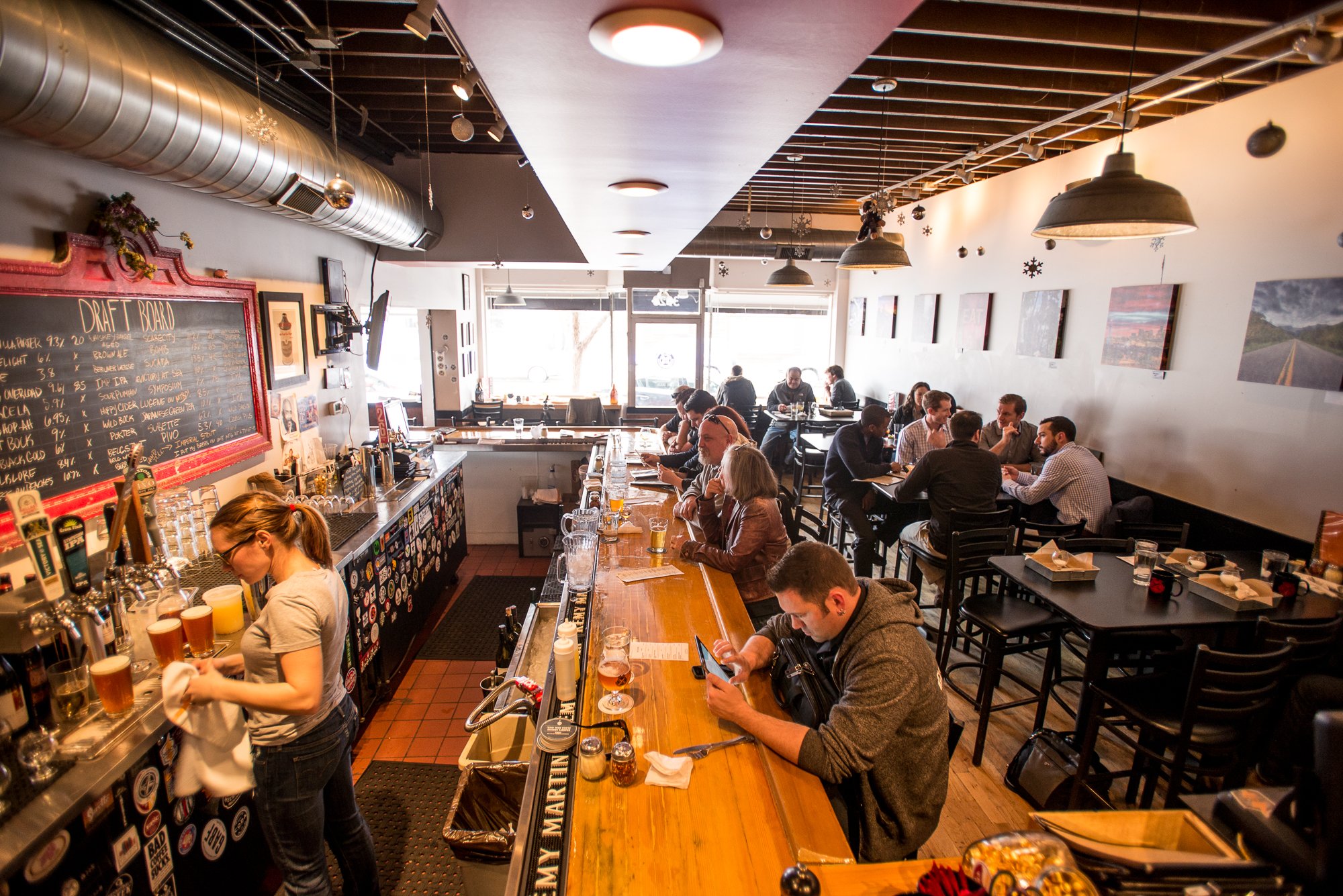 Hops & Pie combines the galaxies of beer and pizza partying. While being full of the best and freshest oven baked pizzas, you can pair them with the rarest local and international beer brands at the same time. Craft beers are discounted for only two dollars every Wednesday and Bierstadt Slow Pour Pils is discounted every Thursday.
The beer menu also contains brands of Casey Brewing and Blending, Perennial Beer, Trve Collab with Jester King and others. Hop & Pie brags about it's one of a kind kid's menu and a long list of wines for adults Please note: Reservations are accommodated for the whole week except on Mondays.
3.Falling Rock Tap House
1919 Blake Street, Denver, CO 80202
Inside Falling Rock Tap House / Photo via Tanya Beat
No rocks are really falling, but you'll surely fall in love with Falling Rock Tap House and its 75 tap beers and over 130 bottled beers. This Denver bar is even regarded as an institution for beer lovers and enthusiasts. One can find beer brands like Alpine Duet, Bierstadt Lager, Comrade Brewing, and more international brands. Falling Rock is open every Monday to Sunday from 11:00 am to 2:00 am.
Enter TODAY to win a free trip to Dublin for St. Patrick's Day!

4. Acreage
1380 Horizon Ave., Unit A, Lafayette
Focusing on ciders and Spanish Basque-influenced dishes, Acreage is a cider bar in Denver that is already making a name in the bar industry. It was included in Eater Denver's 15 Hottest Restaurants in Denver for September 2018. The bar provides a convenient light impression, friendly children space and displays of the ciders of Stem. Among its special releases are Stem Cranberry Cyser, salted cucumber, and core ciders.
5. C Squared Ciders (The Rackhouse)
2875 Blake St. Denver, CO 80205

Brewing equipment at Prost Brewing
C Squared Ciders' simple mezzanine bar connects to the famous Bierstadt Lagerhaus restaurant which are both located at The Rackhouse. Inside the bar are massive screensfor Super Nintendo, and allotted spaces for beer pong competitions. C Squared Ciders serves 100 percent apple fermented juices that includesimple, pure and gluten free options for their patrons. The series of their cider flavors include Siren, Sailor Series, and the Immortal Series.
Interested in savings and additional perks at our tastings, select your city here!


6.
Recess Beer Garden
2715 17th Street Suite 103, Denver, CO 80211
Beer Area at the Recess Beer Garden
Recess Beer Garden qualifies as one of the top beer and cider bars in Denver. Guests can choose between sipping a drink in outdoor garden or within the indoor bar. Recess is one of the fastest progressing beer neighborhoods in Denver. Its beverage menu includes its top selling ciders C2 Ciders Ginger and CO Cider Co Glider Cider. It is open every Monday to Sunday from 11 am to 2 am.
7. Pint's Pub
221 W 13th Ave. Denver, CO 80204
Pint's Pub is both known as a cider bar and a British brew pub. Its cider menu comprises of local, English and apple flavors. Pint's Pub also has a think British dining menu and 11 various artisan beer brands and 2 cask ales for its beer menu. The place accommodates guests daily from 11 am until closing.
Enter TODAY to win a free trip to Dublin for St. Patrick's Day!

Get Ready for the 2018 Fall Beer & Cider Tasting Festival
Chicago and Denver are in for a beer surprise as the 2018 Fall Beer & Cider Tasting Festival will be taking place in these 2 cities on Saturday, December 1st. This 2-hour beer tasting festival will be a great platform for the beer brands to connect with the beer enthusiast and market their product as well. Attendees can also vote for their favorite brands by tagging the venue and using the hashtags #ChicagoFallBeerCiderFestival and #DenverFallBeerCiderFestival.
About Social Scene
Social Scene creates a "scene" an environment to connect people, build relationships and create memories through online campaigns and on-premise social events; focusing on providing exposure to our partnering brands, venues and clients to connect with a great social audience - Experiential Marketing.Social Scene builds brand awareness for partnering venues and brands, connecting them with a targeted audience to build relationships and create memories. Visit BeSocialScene.com for the most up to date events and to partner on an upcoming experience. Want to build a live or online experience around your company's brand or venue? Email info@besocialscene.com or send a message directly at BeSocialScene.com. Be Social. Be Seen.
References:
https://edition.cnn.com/travel/article/denver-beer-town/index.html
https://www.brewersassociation.org/statistics/by-state/?state=CO
Denise Villamar
Professional Content Writer
Social Scene
BeSocialScene.com