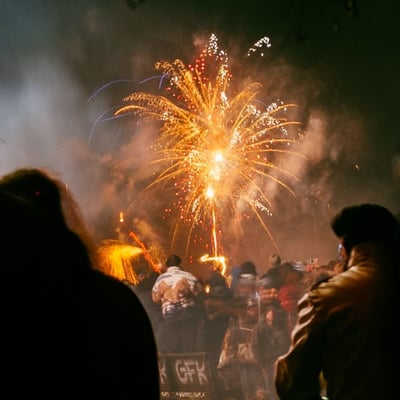 As you may know, New Year's Eve celebration is one of the most awaited gatherings in the world. It is a time for people to join together, reuniting with friends, and making plans for a fresh beginning. To excite more people to start anew, there are several New Year's events in Chicago which everyone should look forward to attending before the year comes to an end.
So, while thinking of what to write on your long list of resolutions, Social Scene will list the Top New Year's Eve Events in Chicago.
Also Read: Top Unique New Year's Eve Ideas
Enjoy 10% savings at our Yacht Party with code NYE10 this NYE!


The Stretch,
3485 N Clark St, Chicago, IL 60657

This Chicago New Year event is perfect for the high-spirited and Chicagoan who altogether loves music, sports, and great drinks. Known to be a Chicago Cubs' sports bar, The Stretch Bar and Grill will offer the night full of upbeat music from hip-hop, techno and more dance music. People will enjoy five hours of drinking and partying before and after the clock strikes 12. A display of 14 gigantic 60-inch monitors will be awaiting them until the countdown reaches the time to claim their resolutions, as well.
Roadhouse 66, 3478 N Clark St. Chicago, Illinois 60657
Official event poster

Ready to kiss someone on New Year's Eve? Mark your calendars and attend the annual Midnight Kiss New Year's Eve at Roadhouse 66 in Chicago. There will be 14 draft beers on tap, great appetizers, and a meal to be enjoyed until 1am. Make sure to bring your partner and welcome the New Year with fun and finesse.
520 S Michigan Ave, Chicago, IL 60605
Party scene at last year's Big Night Chicago
Big Night Chicago is one of the much-awaited New Year's events in the city. It promises another New Year's celebration with a massive crowd in one of the city's best luxurious hotels. Dubbed as Chicago's most exciting New Year's Gala, this event is expecting up to 3,000 people, who will enjoy various dishes from the buffet area, and party alongside nine guest bands, DJs, and more guests!
Enjoy savings at our Bar Crawl with code DWF (drink with friends) this NYE!

Architectural Artifacts, 4325 N Ravenswood Ave

This New Year event showcases the rich craft beer industry of Chicago. Before the countdown reaches its end, everyone will be filled with different local beers from Half Acre, Goose Island and many more breweries, which will be taking place inside the grandest architectural designed emporium – Architectural Artifacts. This year, Brew Year's Eve will feature hors d'oeuvres, 5 signature coctkails, and a late night pizza buffet.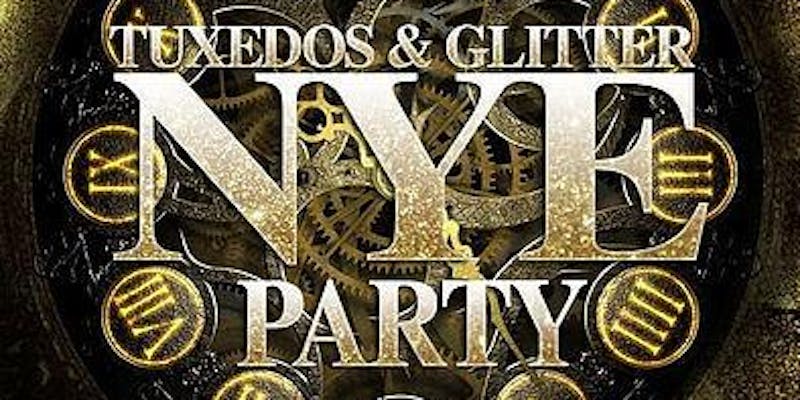 Exciting formal party coming your way on NYE
Tuxedos and Glitter New Years Eve is a formal event that celebrates all things glamour, fun, social celebration, and welcoming new beginnings. The dress code is strict but it gives a legitimate experience like a celebrity and high-profile VIP with a red-carpet experience before entering its premise. Guests are expected to socialize while wearing their classy and luxurious tuxedos and gowns while hearing the DJ's non-stop tracks and drinking premium bar beverages. There will be a champagne toast by midnight until the final countdown starts. Over 400 guests are expected to fill Hilton Hotel Dallas.
Exciting New Year's Eve Bar Crawl!

An exciting bar crawl will take place simultaneously on New Year's Eve in Chicago, Dallas, Denver, and St.Louis. There will be a photo hunt and a midnight champagne toast care of the participating venues. Attendees can get a chance to win a trip for 2 to Dublin for St. Patrick's Day for free. For more information about the contest, click here.
About Social Scene
Social Scene creates a "scene" an environment to connect people, create memories and build relationships through online and on-premise social campaigns; focusing on providing exposure to our partnering brands, venues, and clients to connect with a great social audience - Experiential Marketing.
Social Scene builds brand awareness for partnering venues and brands, connecting them with a targeted audience to build relationships and create memories. Visit BeSocialScene.com for the most up to date events and to partner on an upcoming experience.
Want to build a live or online experience around your company's brand or venue? Email info@besocialscene.com or send a message directly at BeSocialScene.com. Be Social. Be Seen.
References:
https://www.eventbrite.com/e/2019-dallas-new-years-eve-nye-bar-crawl-tickets-48039369046?aff=blog&discount=dwf
https://www.eventbrite.com/e/8th-annual-new-years-eve-2019-champagne-life-royalty-at-the-castle-tickets-44516765845
https://www.eventbrite.com/e/red-oak-ballroom-nye-2019-new-years-eve-celebration-fort-worthdallas-tickets-48266838413
https://www.eventbrite.com/e/tuxedos-and-glitter-new-years-eve-casino-royale-party-tickets-49884281228
Denise Villamar
Professional Content Writer
Social Scene