What's the best way to prevent altitude sickness in the Mile High City? It's simple, all you need to do is to drink. The city is called the Mile High City because of its exact 1-mile elevation from sea level.

Technically you should drink water to help with altitude troubles, but should you just stop at water? Why not go right ahead and drink some of the brands from the list of top local brands in Denver?

Take delight in the robust and trendy Denver craft distilleries where whiskey takes the reigns and has become the industry's driving force to thrive.

Since whiskey is one of the most competent in Denver's liquor market, it spawned a variety of brands from distilleries around the city. Social Scene lists the brands we think you shouldn't miss in Denver's drinking scene.

Save 20% with Code DWF (Drink With Friends) on our upcoming Whiskey event!
Where to find it: Stranahan's Colorado Whiskey, 200 S Kalamath St, Denver, CO 80223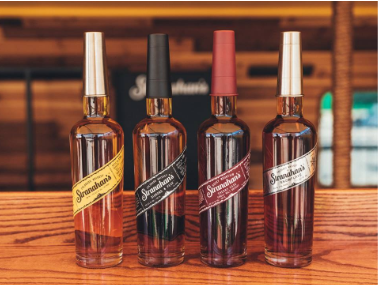 Whiskeys that embody the spirit of Colorado
It's quite uncommon to find a single malt whiskey that comes from the States but Stranahan's Small Batch American Single Malt proves that they are here to stay. Distilled from Stranahan's Colorado Whiskey, you're surely in for a treat with this drink.
Stranahan has been making this drink in Denver for over ten years and for every batch only the finest ingredients are used. Every batch of the American Single Malt is crafted with Rocky Mountain snowmelt. They come in original, diamond peak, sherry cask, snowflake, and single barrel flavors.
Where to find it: Laws Whiskey House, 1420 S Acoma St, Denver, CO 80223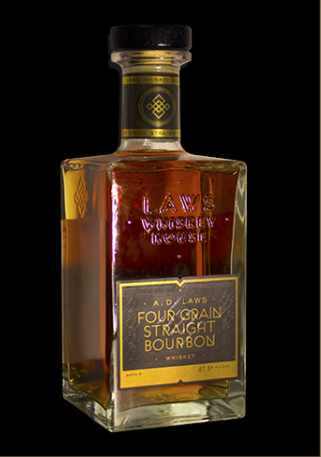 A blended whiskey where there are no shortcuts allowed to attain the best taste
Laws Whiskey House aims to produce only the highest quality whiskeys in Denver. With their A.D. Laws Four Grain Straight Bourbon product, they made sure to only use local ingredients and to reproduce the drink with craft over commodity in mind.
The facility strongly believes that quality is the priority and that they place whiskey above all other liquors. Each batch of this whiskey is milled, carefully cooked and fermented. It is then distilled and also aged on-site for maximum favor.
Sign up for updates on whiskey events and save on your first purchase!
Where to find it: Leopold Bros., 5285 Joliet St, Denver, CO 80239
The window back to Maryland's pre-prohibition whiskey taste
The Leopold Bros. Maryland-Style Rye Whiskey from Leopold Bros. is specially fermented at the highest peak of summer. This is done to acquire the pollens within the distillery's garden.
If you have loved and lost the classic flavor of Maryland's whiskeys during the pre-prohibition period, look no further. This iconic blend is the perfect revival of Maryland whiskeys' lost flavors.
You can't say you've tried the best liquor if you haven't tasted whiskey. Check out what whiskeys are rocking the entire world here!
4. RSD Organic Rye Whiskey
Where to find it: Rising Sun Distillery, 1330 Zuni Street, Unit J, Denver, CO 80204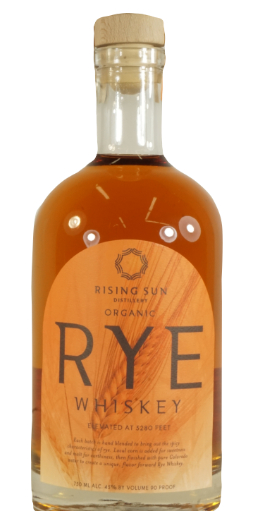 Tastes just right! No overpowering flavors with hints of sweetness and a smooth finish
The Rising Sun Distillery makes the RSD Organic Rye Whiskey available for whiskey lovers to savor. The malt, corn and certified organic rye are distilled and blended into 70% rye.
Not only does this whiskey offer a pleasant combination of spice and sweet, thanks to the corn, but it's also the pride of the distillery itself. RSD Organic Rye Whiskey won the Silver Medal at the 2018 Breckenridge Craft Spirits Festival.
Save 20% with Code DWF (Drink With Friends) on our upcoming Whiskey event!
5. Fireside Bourbon
Where to find it: Mile High Spirits, 2201 Lawrence Street, Denver CO. 80205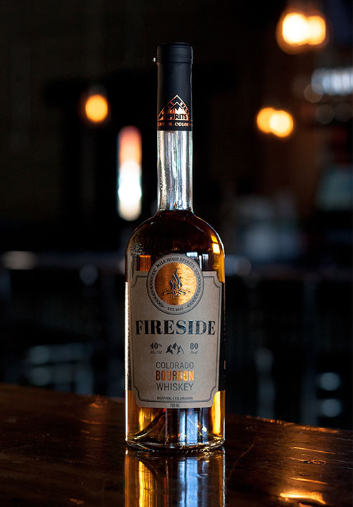 A bourbon that is shaped from the rocky mountains of Colorado
Mile High Spirits presents you its Fireside Bourbon. Its blend takes the sweetness from locally grown Colorado corn and balances it out with spice and rye. Also, expect to taste hints of smoke thanks to the American-sourced barley.
The mash is fermented using homegrown yeast and is then distilled with the distillery's very own custom copper stills. How can you enjoy the Fireside Bourbon at its finest? Simply sit fireside and take a swig among friends.
About Social Scene
Social Scene creates a "scene" an environment to connect people, build relationships and create memories through online campaigns and on-premise social events; focusing on providing exposure to our partnering brands, venues, and clients to connect with a great social audience - Experiential Marketing.
Social Scene builds brand awareness for partnering venues and brands, connecting them with a targeted audience to build relationships and create memories. Visit BeSocialScene.com for the most up to date events and to partner on an upcoming experience.
Want to build a live or online experience around your company's brand or venue? Email connect@besocialscene.com or send a message directly at BeSocialScene.com. Be Social. Be Seen.
References
https://www.denverpost.com/2017/03/23/whiskey-distilleries-to-tour-in-colorado/
https://www.grizzlyrose.com/colorado-whiskey-brands/
https://urbanphenix.com/distilleries-in-denver/