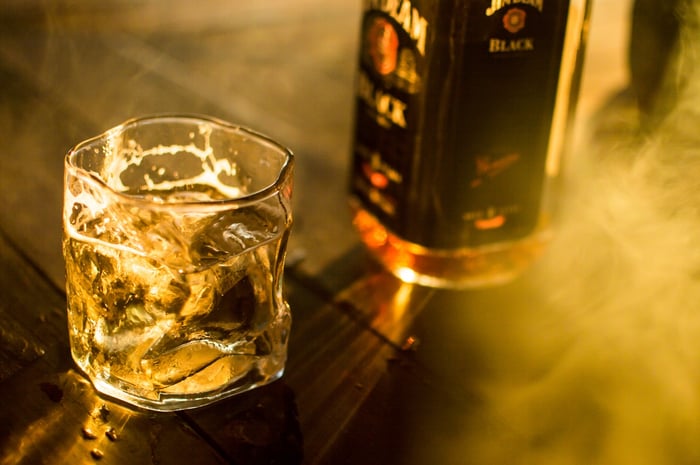 Visit the world's best whiskey destinations
A change of scenery from your usual whiskey destination will do any whiskey fan some good. After all, exposing yourself to a new scene, has been known to make the mind alert, awake, and ready to learn. Imagine it, a new whiskey and a new whiskey destination is going to make for a double whammy of goodness.

So if you need a change of scenery, here are some of the top whiskey destinations around the world that are sure to bring an exciting adventure for any whiskey friend and their favorite spirit.
Attend our upcoming whiskey event and get a discount on regular ticket prices! Click below!

American Whiskey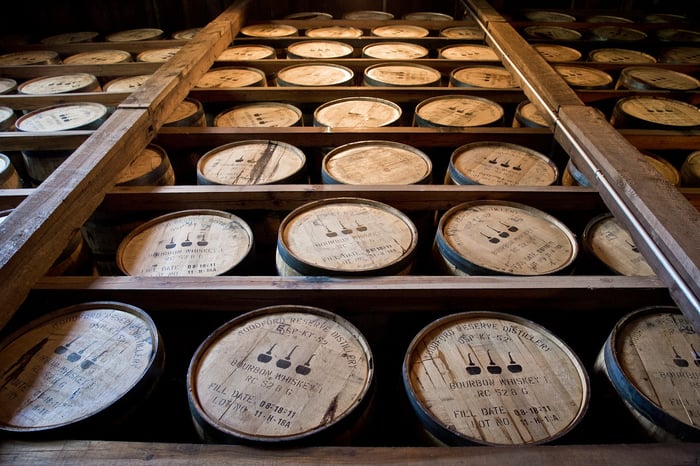 Woodford Reserve Distillery, a stop-over of distillery tours in the U.S.
Do you crave a strong, sweet vanilla-flavored whiskey with a hint of oak on the nose? If so, then your heart is more dedicated to the American whiskey.
For the lovers of the all-American whiskey, our first stop on our search for the top whiskey destinations around the world brings us to Tennessee.
Statistics say that the US produces 37 million cases of whiskey a year with Tennessee producing at least 20 million. A visit to the major contributors of this number is a must. One of them is the brand Jack Daniel's.
Jack Daniel's is an international household name for anyone who loves whiskey, and when you visit their distillery you will know why.

The Jack Daniel's Distillery is USA's oldest registered distillery. Their artisanal whiskeys are so good that they have kept going for the last seven generations. This is why it is great to see what's behind this distillery to understand how Jack Daniel's golden liquid drink came about.
Once there, you will be offered a variety of tour options:
If Bourbon is all you can think about, then you are certain to find yourself on a great adventure when you take the Bourbon Trail in Kentucky. This trail has at least 10 whiskey destinations for you to visit. Countless memories and experiences await you when you take on this top whiskey destination.


Irish Whiskey
For whiskey lovers who like their whiskies powerful, yet smooth, full-bodied, but has a velvety finish, then Irish whiskeys are the winners.
It is said that most Irish whiskeys are triple distilled; that is why it is so silky to the mouth. They are known to be less smokey than their Scottish counterparts and less sweet than that of the American whiskey.
Jameson Distillery at Bow Street


The best-selling Irish whiskey belongs to Jameson Distillery, selling a whopping 64% of the total annual Irish whiskey sales!
This distillery is one of the top whiskey destinations around because of the great whiskey experiences it provides to their visitors. The tour includes an education behind the distillery and the differences between Scottish and Irish "liquid of life," as well as a variety of samples to taste.

Apart from Bow St, there is another Jameson Distillery you have to visit. Located in Midleton, Jameson Distillery (or also known as Old Midleton Distillery) is an Irish whiskey museum and visitor center. It is set over 15 acres of land in County Cork and has been welcoming visitors since 1992.
From Dublin to Midleton, head on to the topmost part of Ireland, in a small Northern Irish village, to meet the World's Oldest Whiskey Distillery, the Bushmills Distillery.

For over 400 years, Bushmills has been hand crafting small batches of whiskey to ensure that is it is smooth and beautifully tasting. To see them in action, visit and tour the site to see the magic.
Japanese Whisky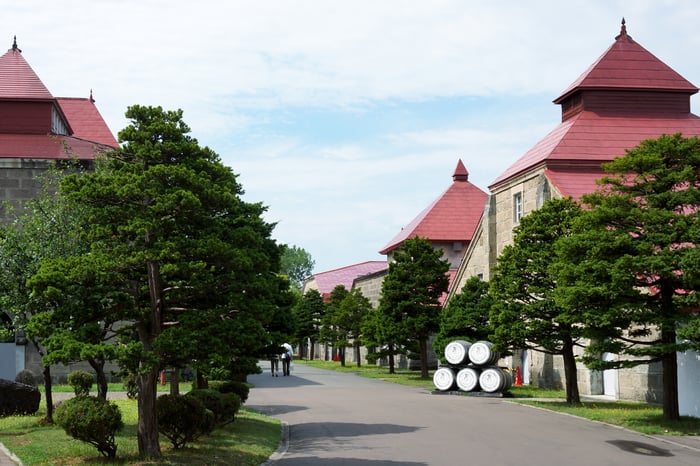 Nikka Whisky Yoichi Distillery, Yoichi, Hokkaido

Visiting the Land of the Rising Sun is one good thing. Visiting the Land of the Rising Sun for its whisky is another.
Japanese whiskies are renowned to be high quality products and have won a variety of international whisky awards. Their whiskies are twice distilled in huge copper pot stills, with oak playing an important part in its maturation.
In our quest to find the top whiskey destinations around the world, whenever you are in Japan, stop by and get a tour and a tasting at the picture-perfect Miyagikyo Distillery, makers of the admired Nikka Whisky. However, the tours are only offered in Japanese. Best bring an interpreter (or a friend based in Japan 😉) to share the beautiful scenery and the delicious whisky tasting.
After your Miyagikyo, head down south to Kyoto and visit the place where Japanese whisky was born. Visit the Suntory Yamazaki Distillery. They are known to house the biggest whisky library in Japan that offers visitors a tasting of more than 70 different labels of whisky. What a treat!
Sign up for future whiskey events and get access to discounts! Click below.

Scottish Whisky
Getty Images' Top Scottish whiskies
For those who have always wondered when to use the 'E' in the spelling of whiskey, this is the reason. The rule is if it is from Ireland or the USA, whiskey is spelled with an 'E'. All other places such as Japan, India, Canada, and more, it is almost always spelled as without an E. One of these places is Scotland. Scotland is a wonderful country that is home to more than 100 malt whisky distilleries.
The main taste of Scotch whisky is malt, but it differs in flavor depending on the particular region in Scotland your whisky comes from.
Speyside - Speyside is home to light, non-peated whiskies. It houses more than half of Scotland's distilleries such as their top selling labels like Glenfiddich. Glenfiddich's distillery are ready to offer tours to anyone who is curious of this Speyside whisky. Glenfiddich, and other famous selling brands like The Glenlivet are a part of Scotland's Malt Whiskey trail, a must see for whisky fans.

If you want a sort of "distillery hopping" kind of gig, head on to the charming town of Duffton where it hides a group of distilleries. Walking tours between these distilleries are possible.

Please click here to see some distilleries in Speyside.


Islands - The Islands whiskies accommodates a light citrus flavour and smoked peat with maritime notes. Visit the charming isle of Skye, the home to the iconic Talisker's Distillery.

If you like a place that is not so busy with people, try to visit the land of Jura. This is one of the top whiskey destinations around the world where you can find a little of everything else -- a restaurant, a church, a shop, and of course a distillery.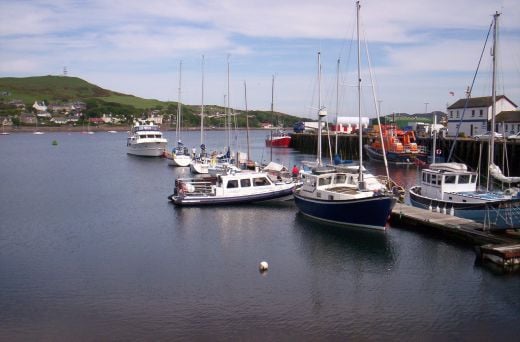 Campbeltown in Scotland
Lowlands - Smooth and mellow malts are what the Lowlands are known for.
Campbeltown - Even though Campbeltown is a remote area on the Kintyre peninsula, it still has produced great whisky. For now, it might only have three distilleries they can boast about but it should not be forgotten for this place was once the epicenter of Scottish whisky production.
Here are some of the distilleries in Islay you can visit. Want to know some of the distilleries in the Islands? Here they are.
Visit the distilleries of the "Lowland Ladies" of southern Scotland such as The Glenkinchie. These types of whiskies are best remembered for their light and floral tones. Other Lowlands' distillery you might want to visit here.
Special Mentions:
Australian Whisky
Australian whiskies were unheard of back in the day and were not looked on by connoisseurs. However, come the 2000s, the Land of Down Under is becoming more notable for their whiskies, particularly the Sullivan's Cove label.
Canadian Whisky
Canada's whisky is renowned for its light and smooth style, sometimes with a strong rye influence, making it more intricate and interesting.
All over Canada, the large distillers and the micro ones are open to the public for anyone who would like to visit.

Click here to get a glimpse of some of the Canadian whisky distilleries today.


Indian Whisky

Although whiskies from this country do not meet EU Whisky Standards, they are still worth mentioning.
The majority of the Indian whiskies sold nowadays are made from molasses which is then artificially flavored and is not aged at all.

Surprisingly, they have created serious whisky that can be considered world class. Two distilleries are known to have made these award-winning whiskies. They are Paul John in Goa and Amrut Distillers in Bengaluru. Both distilleries are open for a visit.
About Social Scene

Social Scene creates a "scene" an environment to connect people, build relationships and create memories through online campaigns and on-premise social events; focusing on providing exposure to our partnering brands, venues and clients to connect with a great social audience - Experiential Marketing.

Social Scene builds brand awareness for partnering venues and brands, connecting them with a targeted audience to build relationships and create memories. Visit BeSocialScene.com for the most up to date events and to partner on an upcoming experience.

Want to build a live or online experience around your company's brand or venue? Email info@besocialscene.com or send a message directly at BeSocialScene.com. Be Social. Be Seen.
Source:
https://www.whiskyinvestdirect.com/about-whisky/world-whiskieshttps://www.onetravel.com/going-places/a-guide-to-the-worlds-best-whiskeywhisky-destinations/
https://www.oyster.com/articles/58443-discover-the-worlds-5-best-whiskey-destinations-and-what-to-do-in-each/
https://swirled.com/best-whiskey-vacations/
https://www.usatoday.com/story/travel/experience/food-and-wine/2018/06/14/bourbon-distilleries-across-america/691637002/
http://whiskyadvocate.com/walt-disney-world-whisky-destination/
https://www.quora.com/What-does-Scotch-whiskey-taste-like
https://flaviar.com/blog/your-cheat-sheet-to-scottish-whisky-regions
https://www.thewhiskyexchange.com/c/32/irish-whiskey
Isis Macaraeg
Professional Content Writer
Social Scene